Gemma Currier, Senior Vice President, Retail Sales Operations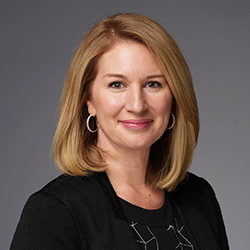 Gemma Currier joined Guild Mortgage in 2008 when it acquired her previous firm, Liberty Financial Group, where she was a production manager. As senior vice president of retail sales operations, she oversees the company's sales technology, training and development initiatives, retail administration and project management functions, as well as retail onboarding processes and meeting and event programs.
During her decade with Guild, Gemma has advanced through the marketing and retail sales departments. She was promoted to national sales and marketing specialist in 2011, national sales marketing manager in 2013 and director of retail sales operations in 2016. In June 2017 she was named vice president of national retail sales operations, before being promoted to her current role in early 2018.
Gemma earned her bachelor's degree in marketing management and Master of Science in management and leadership from Western Governors University in Salt Lake City, Utah. She has extensive experience in the mortgage industry in processing, operations, production, products and post-closing management capacities prior to joining Guild.