Jim Prieto, Greater Granite, Regional Vice President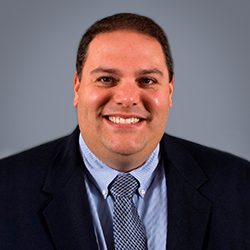 Jim Prieto is the regional vice president of Guild's Northeast Greater Granite region, with responsibility for Massachusetts, New Hampshire and Vermont.
Jim has over 25 years of experience in the mortgage industry, specializing in helping loan officers and homeowners alike with the dream of homeownership. Jim joined Guild in 2021 with the acquisition of Residential Mortgage Services (RMS), where he served as executive vice president of retail production. He spent more than 13-years with RMS, responsible for supervising the company's retail growth across the Northeast. Prior to RMS, he was vice president of Indymac Bank, vice president of Guaranty Residential Lending, and an operating principal with Merchants Mortgage Co.
Jim graduated from the University of New Hampshire with a bachelor's degree in medical laboratory science in 1993.