Jim Seely, Northeast, Division Vice President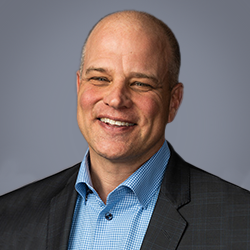 Jim Seely is the division vice president for the Guild Mortgage Northeast Division. He is responsible for managing the division's retail mortgage production activities in 18 states.
Jim has spent his entire career, spanning more than three decades, in the mortgage industry. He joined Guild in 2021 with the acquisition of Residential Mortgage Services (RMS), based in South Portland, Maine. Jim served as president, CEO and principal owner of RMS, where for more than 20 years he set company strategies and helped establish RMS as one of the largest independent mortgage banks across the Eastern Seaboard, with some 100 offices and over 800 employees. Under his tenure, RMS increased its closed loan volume from $42 million annually to $8.5 billion annually and increased its annual number of closed loans from 221 to 30,898 in 2020.
Prior to acquiring RMS in 2001, Jim was the managing partner of Downeast Mortgage Corporation. He previously served as a regional manager with Bank United Mortgage.
Jim graduated with a bachelor's of arts and sciences from the University of Maine, Orono, in 1988, where he was a member of the university's NCAA Division 1 soccer team.