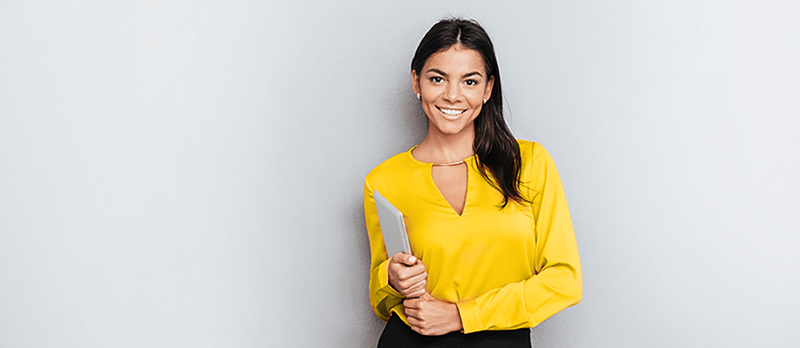 Guild Mortgage Loan Officers Well Represented in 2018 Scotsman Guide Top Originators Rankings
Leading Independent Mortgage Lender Placed 27 Professionals on Top Dollar Volume List;
21 Named to First Ever Top Women Originators List
SAN DIEGO – Loan officers for Guild Mortgage, one of the largest and most experienced independent mortgage lenders in the U.S., continued to rise in Scotsman Guide's Top Originators 2018 rankings, with 43 loan officers named to the rankings, up from 32 in 2017.
Appearing in the April 2019 residential edition, the Scotsman Guide Top Originators rankings recognize the nation's top-producing mortgage professionals. Now in its 10th year, the Top Originators rankings is the mortgage industry's most comprehensive, most intensely verified list of its kind.
Guild had a total of 27 loan officers named to the Top Dollar Volume list. They were (by rank): No 13. Lizy Hoeffer Irvine (Phoenix, Ariz.); 25. Jason Gosser (Everett, Wash.); 36. Becca Green (Henderson, Nev.); 44. Oleg Tkach (Lynnwood, Wash.); 52. Julie Johnson (Seattle, Wash.); 75. Casey Oiness (Bellevue, Wash.); 79. Shayla Gifford (Reno, Nev.); 108. Cara Mengali (Davis, Calif.); 147. Karen Nielson (Logan, Utah); 156. Jeff Miltenberger (Lynnwood, Wash.); 222. Brian Case (Medford, Ore.); 229. Michael Bowen (Centennial, Colo.); 237. Debbie Maggert (Zephyr Cove, Nev.); 251. Brad L'Engle (Folsom, Calif.); 256. Joseph Small (Tucson Ariz.); 260. Michael Fornerette (Tacoma, Wash.); 265. Michael Dunn (San Diego, Calif.); 275. Steph Noble (Portland, Ore.); 358. Jorge Montoya (Reno, Nev.); 374. April Reichert (Federal Way, Wash.); 381. Debra Secord (Sparks, Nev.); 396. Terry Heffner (Meridian, Idaho); 401. Tammy Wittren (Oregon City, Ore.); 402. Sonnet Mouritsen (Sandy, Utah); 427. Chris Magnotta (Denver, Colo.); 491. Tony Peplinski (Oak Harbor, Wash.).
Guild ranked third overall in terms of the total number of originators named to the Top Dollar Volume list. Its 27 loan officers in the rankings had a combined loan volume of more than $2.57 billion in 2018.
Guild was also well represented on the Top Women Originators list, which was compiled for the first time this year. The company placed three loan officers in the top seven and six in the top 30 overall. They were as follows: No. 2. Lizy Hoeffer Irvine; 4. Becca Green; 7. Julie Johnson; 16. Shayla Gifford; 24. Cara Mengali; 30. Karen Nielson; 51. Debbie Maggert; 63. Steph Noble; 95. April Reichert; 96. Debra Secord; 99. Tammy Wittren; 100. Sonnet Mouritsen; 134. Danell Riggs; 138. Amanda Rea; 139. Katie Rice; 153. Paula Nirschl; 157. Erica Davis; 160. Michelle Castle; 166. Rebecca Hansen; 182. Amber Coleman; 188. Karla Kyte
Additionally, Guild Mortgage had several originators named to the Most Loans Closed, Top Purchase Volume, Top Refinance Volume, Top FHA Volume, Top VA Volume and Top USDA Volume rankings. They were as follows:
Most Loans Closed Lizy Hoeffer Irvine; 12. Becca Green; 17. Jason Gosser; 28. Karen Nielson; 42. Joseph Small; 53. Shayla Gifford; 55. Oleg Tkach; 66. Michael Bowen; 123. Brian Case; 169. Debbie Maggert; 174. Michael Dunn; 177. Sonnet Mouritsen; 180. Jorge Montoya; 182. Julie Johnson; 203. Michael Fornerette; 207. Michelle Castle; 211. Cara Mengali; 211. Jeff Miltenberger; 211. Terry Heffner; 230. Erica Davis; 250. Nick Maddock; 278. Danell Riggs; 284. Debra Secord; 287. Amanda Rea; 298. Chantry Abbott
Top Purchase Volume Lizy Hoeffer Irvine; 23. Jason Gosser; 27. Becca Green; 29. Julie Johnson; 53. Oleg Tkach; 65. Casey Oiness; 69. Shayla Gifford
Top Refinance Volume Michael Dunn; 48. Fred Hamud
Top FHA Volume Jason Gosser; 10. Lizy Hoeffer Irvine; 11. Michael Bowen; 29. Jeffrey Hawks; 34. Becca Green; 39. Karen Nielson; 51. Oleg Tkach; 54. Jeff Miltenberger; 61. Sonnet Mouriten; 65. Jorge Montoya
Top VA Volume Tony Peplinski; 21. Lizy Hoeffer Irvine; 43. Joseph Small; 48. Michael Fornerette; 60. Jason Gosser; 71. Becca Green
Top USDA Volume Karen Nielson; 12. Pam Keathley; 20. Mary Tillery; 21. Miranda Barrett A top-10 national lender by purchase loan volume, Guild specializes in developing unique pilot programs and niche products to help deliver the promise of home in every neighborhood and community it serves. Its loan professionals can serve the needs of any homebuyer, from helping first-time buyers achieve homeownership, often through government loan programs, to homebuyers looking to upgrade with a jumbo loan. Guild also specializes in helping active duty and retired military personnel to secure VA loans, with 100 percent financing and flexible qualifying standards. The company is consistently recognized for its impact in the communities it serves, commitment to customer service, strength in regulatory compliance and workplace culture.
LO NMLS ID (and applicable LO State License #s): Lizy Hoeffer NMLS ID 260183; AZ LO Lic. #0913409 Jason Gosser NMLS ID 120413; AZ LO Lic. #0917654 Becca Green NMLS ID 314385; AZ LO Lic. #0942890 Oleg Tkach NMLS ID 90937 Julie Johnson NMLS ID 302214 Casey Oiness NMLS ID 265169; AZ LO Lic. #0927768 Shayla Gifford NMLS ID 315764; AZ LO Lic. #0934084 Cara Mengali NMLS ID 298113 Karen Nielson NMLS ID 80226 Jeff Miltenberger NMLS ID 108278; AZ LO Lic. #0917685 Brian Case NMLS 391610 Michael Bowen NMLS ID 398339; AZ LO Lic. #0926468 Debbie Maggert NMLS ID 168450 Brad L'Engle NMLS ID 249309 Joseph Small NMLS ID 380188; AZ LO Lic. #0919258 Michael Fornerette NMLS ID 121193 Michael Dunn NMLS ID 915546; AZ LO Lic. #0922400 Steph Noble NMLS ID 129002 Jorge Montoya NMLS ID 276125 April Reichert NMLS ID 166364 Debra Secord NMLS ID 303860 Terry Heffner NMLS ID 95796; AZ LO Lic. #0950885 Tammy Wittren NMLS ID 113328 Sonnet Mouritsen NMLS ID 293023; AZ LO Lic. #0946091 Chris Magnotta NMLS ID 294506 Tony Peplinski NMLS ID 183502 Danell Riggs NMLS ID 420524; AZ LO Lic. #918714 Amanda Rea NMLS ID 398184 Katie Rice NMLS ID 308387 Paula Nirschl NMLS 383396 Erica Davis NMLS ID 992801; GA MLO Lic #44851 Michelle Castle NMLS ID 231122 Rebecca Hansen NMLS ID 319830 Amber Coleman NMLS ID 229656 Karla Kyte NMLS ID 263661 Nick Maddock NMLS ID 275213 Chantry Abbott NMLS ID 309670 Fred Hamud NMLS ID 277949; AZ LO Lic. #0915171 Jeffrey Hawks NMLS ID 904668; GA MLO Lic. #49011 Pam Keathley NMLS ID 675498 Mary Tillery NMLS ID 247550 Miranda Barrett NMLS ID 1093431
Guild Mortgage's submissions for Scotsman Guide's Top Originators 2018 rankings were based on loan volumes on mortgages closed by loan officers while employed by Guild during the 2018 calendar year.
Share This Story, Choose Your Platform!