Understanding the mortgage loan process
If you're considering buying a home, your loan officer will pair you with the right home loan for your situation. Loan officers have an in-depth knowledge of dozens of types of loan programs and their requirements. In addition, loan officers must be licensed and maintain their license through continuing education courses that keep them up to date with federal law and regulations, fair lending and consumer protection, lending standards and mortgage origination.
Your loan officer can also provide a ballpark estimate of how much you can borrow. This process is known as pre-qualification for a mortgage and can be started quickly online, in person or over the phone.
When you decide to move forward with buying a home, your loan officer's role is to help with the steps involved in getting a mortgage, including facilitating the mortgage application process. You can expect your loan officer to collect and review the financial documents needed to issue a pre-approval letter that shows sellers how much home you can afford.
The six steps of the mortgage loan process
If you're a first-time homebuyer or looking to learn more about the mortgage loan process, find out what to expect from your loan officer every step of the way—from applying for a loan to closing.
The Guild way
Loan officers help you mind the details of the mortgage loan process so you can focus on what matters to you. The best loan officers strive to understand your needs, unique circumstances and goals through a personal connection, serving you long after your loan closes.
We're fortunate to have received thousands of positive comments about how our loan officers keep clients informed throughout the entire mortgage loan process. Here's what just a few of our happy homeowners have to say: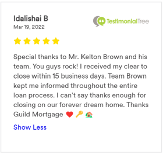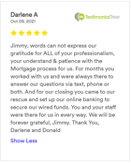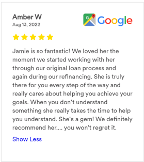 *Upfront lock-in fee required at the time of lock.
The above information is for educational purposes only. All information, loan programs and interest rates are subject to change without notice. All loans subject to underwriter approval. Terms and conditions apply. Always consult an accountant or tax advisor for full eligibility requirements on tax deduction.
Share this story, choose your platform!