Is it time to up your game?
Ranked #1 in Customer Satisfaction with Primary Mortgage Origination
— J.D. Power

Technology
Technology drives productivity

Products
A loan to fit your client's life

Coaching
Reach your full potential with coaching
Marketing
Marketing made easy
Innovation is essential for success.
The Guild360 Salesforce-based CRM & marketing platform is fully integrated with our LOS. Receive referrals and send pre-approval letters through our Guild to go partner app.
Make applications, document collection and obtaining signatures a seamless customer experience with our client portal.
Contact us to take a walk-through of our advanced loan origination platform, MyMortgage, Guild 360 and the other technology you'll see and use every day at Guild.
Guild offers a wide range of residential mortgage products for every customer situation.
FNMA, FHLMC, FHA, VA and USDA
Energy efficient programs
Manufactured home financing
Jumbo loans
Bridge loans
Builder Extended Rate Locks
Lock and Shop
Renovation loans
GreenSmart Advantage program powered by The Home Depot
More than 600 down payment assistance programs nationwide
Learn how top Loan Officers earned their success.
Guild's Elevate Coaching offers three levels to up your game. Teams share best practices and plot their progress on custom dashboards in Guild360.
Reinforce your skills with GuildU online learning modules.
Have a team member ready to move to the next level? Enroll them in our Accelerate program for new Loan Officers.


Giving you the tools that help you get the word out.
Guild 360 Salesforce-based CRM
Automated drip email marketing
A library of over 700 print marketing materials
Email marketing templates and video email marketing integrations
Loan Officer websites
Personalized website featuring your team, expertise, videos and social media links
Google business listings and online review management
Social media
Best practices training and education
Social post library you can automate, personalize or schedule

Teams
Build your business your way

Operations
The best ops team in the business

Portfolio
Looking for a competitive advantage?

Community
Do more good with Guild
Guild offers the support necessary for you to scale your business however makes sense to you. Our job is to set you up for success.
Build your team or go solo
Coaches for all structures and skill levels
Regional support of HR, Marketing and IT
Technology that boosts your productivity
Branch-level processing with regional underwriting/funding means you get knowledgeable people you can talk to in person.
Have confidence in your pre-approvals. With Guild, you can offer your clients a 17-day closing guarantee with credit approval protection. Our Ops team has your back.
Our large servicing portfolio provides financial stability and continued growth.
We're able to monitor our portfolio to notify you when your past client becomes eligible for a refi, lists their home for sale or has their credit pulled by another lender.
Your portfolio clients also automatically receive Homebot, a home equity monitoring service with regular emails branded with your information.
Ask about our Cherry Pie program, exclusive to Guild by virtue of our large servicing portfolio. This program trains our customer service professionals to recognize financing opportunities in the course of regular conversations with your borrowers. These leads are quickly passed right through to you!
Help support local charities through the Guild Giving Foundation, Guild's own 501c3 non-profit organization.
Its mission is to encourage employee volunteerism, support financial literacy, and deliver on our commitment to provide shelter and inspire positive change.
Since its inception in 2017, the Guild Giving Foundation has raised hundreds of thousands of dollars for charities large and small, and launched a scholarship program for continuing education.

Look at what our employees are saying
Testimonials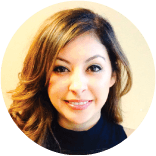 "We've doubled our production in just a year. It's exciting to watch people grow and hit new levels they've never hit before. What we're doing now, I truly believe, we can't do at any other company."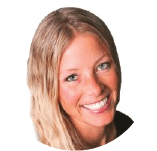 "Since 2009, my production has grown from $28M/year to over $90M a year. Choosing a Guild Mortgage Company was the best decision I have made in my professional career."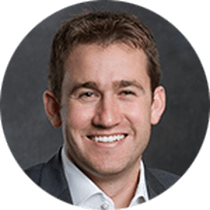 "I chose Guild because of its local, family feel and wide range of product offerings to fit the needs of my clients. Guild provides a tremendous amount of internal support and resources. It's great to be a part of Guild's family!"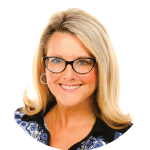 "My switch to Guild was the best decision I have made in my 20 year career in mortgage lending! The company culture is infused with a can-do spirit and backed with enthusiasm and energy."
So, what's your next move?
Delivering what matters, since 1960
Annual origination volume