Where we make houses into homes
Whether it's refinancing your existing home or one you are looking to buy, Guild's experienced renovation team can simplify the renovation mortgage process with dedicated sales, processing, underwriting and closing support available across the country. They're here to help you navigate this path every step of the way. You can feel confident knowing your transaction is in great hands from start to finish.
How can our GuildHome Renovation Team help you?
Work with loan officers who have deep renovation expertise to purchase or refinance your home and include the costs to renovate, update or remodel your home all in one loan. We can help you navigate the path to making home improvements to create a home your family loves.
Determine how much you're qualified to borrow to add home improvement costs into your loan
Determine the value of your home if you're refinancing
Use funds to pay off your existing lien and make home improvements
Evaluate your unique situation so you can move forward
Home renovation loan programs
Depending on the type of home improvements you want to make, we've got financing options.
What types of renovations are you starting? If you're looking at something fun like a pool or other type of backyard makeover, our Conventional loan will be the right program for you.
Interested in smaller projects like updating bathrooms, bedrooms, or kitchens? Our FHA 203(k) Limited loan can simplify smaller home improvements. If you're working on larger scale improvements like expanding rooms or opening up your floor plan that involve structural changes, our FHA 203(k) Standard is probably the right program for you.
Meet the team of Renovation Specialists ready to help you from coast to coast*.

Renovation Branch Manager
NMLS #460011 AZ LO Lic #0946701
Coverage area
Alaska | Arizona | California | Hawaii | Kentucky | Washington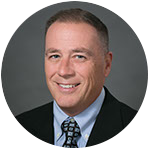 Eastern – Divisional Sales Manager
NMLS #8154 MA Lic #MLO8154
Coverage area
Alabama | Connecticut | Delaware | District of Columbia | Florida | Georgia | Indiana | Massachusetts | Maryland | Maine | Michigan | North Carolina | New Hampshire | New Jersey | Pennsylvania | Rhode Island | South Carolina | Tennessee | Virginia

Renovation Loan Specialist
NMLS #413597 AZ LO #0944283
Coverage area
Arizona | California | Colorado | Idaho | Illinois | Iowa | Montana | Nebraska | New Mexico | Nevada | Ohio | Texas | Utah | Wisconsin | Wyoming
Renovation Loan Specialist
NMLS #455231
Coverage area
California | Kansas | Oregon | South Carolina | Virginia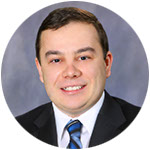 Renovation Loan Specialist
NMLS #38803 MA Lic #MLO38803
Coverage area
Massachusetts
*Guild Mortgage Company is not licensed to do business in New York.