Customers can lock their loan and start shopping for the perfect home
If customers are worried about rates going up, we've got them covered for 120 days. With our Lock and Shop program, the rate is locked and secure so they can search for a home they love. If rates go down, our one-time float down option provides the perfect solution.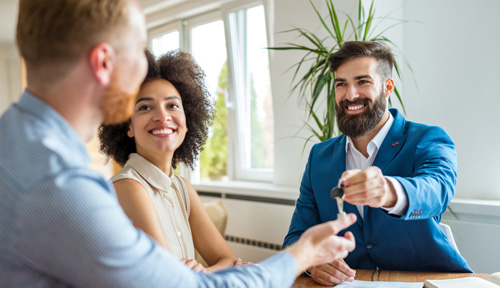 Ideally suited for
Those searching for their next home
Homebuyers in competitive markets
Rate lock benefits and loan features
Interest rate protected for 120 days*
Property must be in contract by the 90th day
One-time rate float-down option
No property address required
Conventional, FHA and VA programs eligible**
Available for primary and secondary homes
*Upfront lock-in fee required at the time of lock.
**conforming loan limits only
We are committed to helping people achieve the dream of homeownership. Contact your local loan officer to learn more about this Lock and Shop Program. Loan applications as of 4/22/22.
All loans subject to underwriter approval; terms and conditions may apply. Subject to change without notice. Always consult an accountant or tax advisor for full eligibility requirements on tax deduction.