Elevate Coaching Program
At Guild Mortgage, we believe in coaching to help our loan officers scale their businesses and transform their lives through connection, collaboration and coaching. Elevate Coaching is Guild's in-house mortgage coaching program that launched in 2019. Since inception, students, who are Guild Mortgage loan officers, have experienced growth in their business.
*Guild Mortgage is not licensed to do business in NY.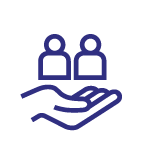 Connection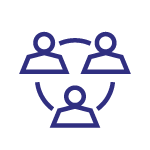 Collaboration

Coaching
Coaching leadership team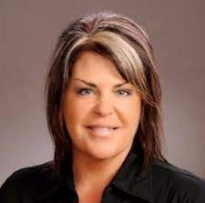 Paula Nirschl, VP of Elevate and National Coach, Vancouver, WA
Before joining the mortgage industry 17 years ago, Paula had a successful career coaching college basketball. Her experience in the high-pressure world of sports coaching equipped her with essential leadership and coaching abilities that translate seamlessly to her current role. With Paula's background as a college basketball coach, she provides a unique perspective and valuable skill set to her role as the Vice President of Elevate Coaching Program at Guild Mortgage. As a college basketball coach, Paula honed her skills in motivating and inspiring athletes, fostering teamwork and developing individual talent. She understands the importance of setting goals, creating effective strategies and nurturing a culture of constant improvement. These qualities are directly applicable to her work at Guild Mortgage, where she leads a team of coaches and drives the company's loan officer coaching and training initiatives, while balancing being a top producer and manager of four branches. Paula understands the value of teamwork and collaboration. She knows how to bring together individuals with diverse backgrounds and skill sets to work cohesively toward a common goal. This skill is invaluable in her role at Guild Mortgage, where she fosters a collaborative environment, encouraging coaches and students to learn from one another and leverage their collective expertise. Paula has developed three of her loan officers to 100-million-dollar producers, her branch was named Branch of the Year in 2019, her personal production team has been in Mortgage Executive Magazine's "Top 1% of Mortgage Originators in America" in 2022 and The National Association of Professional Mortgage Women (NAPMW) awarded Paula with the Dorcas Ewell Leadership award in 2017.
Jayson Stebbins, Level 2 Head Coach, Morgan Hill, CA
Jayson has been an integral part of the Morgan Hill community for his entire life and brings his 30 years of industry experience, along with 15 years at Guild. As a Producing Branch Manager and Senior Loan Officer, his reputation for serving others transfers to his team, customers and efforts in coaching loan officers. Jayson is continuously evolving and elevating his skills alongside his peers. Jayson often acts as an emcee at different charity events and actively partners wherever needed in his community, especially with his favorites, Community Solutions, Kneaded Culinary Academy and Rebekah's Childrens Services. His passion shows for helping people and working with them to meet their needs. Jayson's humble and servant leader mentality has been incredibly impactful to the loan officer coaching program and has kept people across Guild nation more connected than ever before. Relationships and people are at the center of our culture. Jayson will be the first one to assist, give you a mindset boost pep talk and encourage others to achieve their goals.
Aaron Gordon, Level 3 Head Coach, Las Vegas, NV
Aaron brings high energy and intention to everything he does. He values integrity, honesty, knowledge, communication and experience. Aaron believes strong, open constant communication is the key to success in mortgage and building long-lasting partnerships. He has been in the mortgage business since 2001 and has been a top producer at Guild from 2018–2023. His experience sets him apart. He has a unique understanding and compassion for how exciting, yet stressful, the process of financing a home can be. Aaron is a risk-taker. He believes that all loan officers should offer their clients every product available from government to conventional to non-QM and reverse. Aaron is innovative, creative and implements quickly. He provides clear, quick tactics to guide our sales team on what they can easily duplicate and move the dial in their business right away. With Aaron's background in marketing, he's created a strong social presence and offers insights into branding and building a strong reputation in any market.
Michelle Castle, Level 4 Head Coach, Sherman, TX
Michelle is an educator, who has a zest for learning an individual's strengths and how to make them shine. She has a passion for teaching, collaborating and coaching leaders up. Since 1996, Michelle has had the pleasure of guiding thousands of families through their home loan experience. She's skilled at structuring a wide variety of loans for the first-time homebuyer to the seasoned investor. As an Area Manager and Producing Branch Manager, Michelle leads an incredible team and will take you through the homebuying journey and mortgage coaching program step by step. She's known for being a little bit quirky, a lotta bit Texas and ready to serve!
Cyndi Nunez, Program Curriculum Manager, Santa Maria, CA
Meet Cyndi, a remarkable individual with a personal touch that sets her apart in the mortgage industry. Cyndi's journey began in 2001 when she started serving clients, and for the past 14 years, she has been an essential part of the Guild Mortgage family, taking on the roles of Producing Branch Manager and Senior Loan Officer. Beyond her professional achievements, Cyndi's heart lies in making a positive impact on her community. She is deeply passionate about supporting CASA for kids and struggling families, demonstrating her commitment to making a difference in the lives of those around her. Cyndi's dedication to building lasting relationships is evident in her approach to mentoring and education. Through her wealth of knowledge and experience, she continuously refines and shapes the program's content, ensuring it remains cutting-edge and effective for Guild Mortgage's team members. Cyndi's mentorship leaves an indelible mark on the entire Guild Mortgage team, fostering a culture of continuous growth and improvement. Cyndi offers a unique perspective, combining her people-oriented approach with a keen eye for efficient processes and the use of technology. This allows her to uncover the needs of others through genuine connections, paving the way for generational impacts in the lives of her clients. But there's more to Cyndi than just her mortgage expertise. Alongside her husband of 27 years, she owns a plant nursery and beer garden, showcasing her passion for nurturing both plants and relationships. In everything she does, Cyndi's commitment to excellence shines through, making her an invaluable asset to Guild Mortgage and a true pillar of support for the California Central Coast community. Her dedication to serving others and her unwavering commitment to their goals and dreams make her a trusted mortgage advisor and an inspiration to those around her.
Jessica Ritchie, Sr. Program Manager, Litchfield Park, AZ
Introducing Jessica, an exceptional force behind the Elevate Coaching program at Guild. With over ten years of invaluable experience within Guild and the industry, she skillfully paves the path for producers to flourish. Jessica's unique expertise in marketing, communications and working closely with loan officers allows her to facilitate the mortgage coaching program with remarkable finesse. She knows that success isn't one-size-fits-all, and her talent lies in understanding personalities. Pairing students with a top-tier loan officer development coach that meets their business needs is where Jessica's passion truly shines. She intuitively matches individuals based on their distinct strengths and aspirations, providing personalized support through every season of their business journey. Within the program, Jessica's dedication is unmatched. As a seasoned resource at Guild, she effortlessly connects people, delivers innovative solutions, and offers unwavering support through loan officer coaching, cutting-edge technology and comprehensive training. When you work with Jessica, you'll discover a mentor who believes in your potential and empowers you to thrive. Embrace the Elevate Coaching experience guided by Jessica's extraordinary ability to bring out the best in every individual. Elevate your success and watch your ambitions soar under her expert guidance.
Learn how top Loan Officers became industry leaders
Information intended for Mortgage Industry Professionals only. Elevate Coaching is an internal company coaching program.