Get more buying power with an all-cash offer
Compete with all-cash buyers in competitive markets by using Guild's BuyNow Advantage option. Sellers get the same security as an all-cash offer, and you get the financing you need.​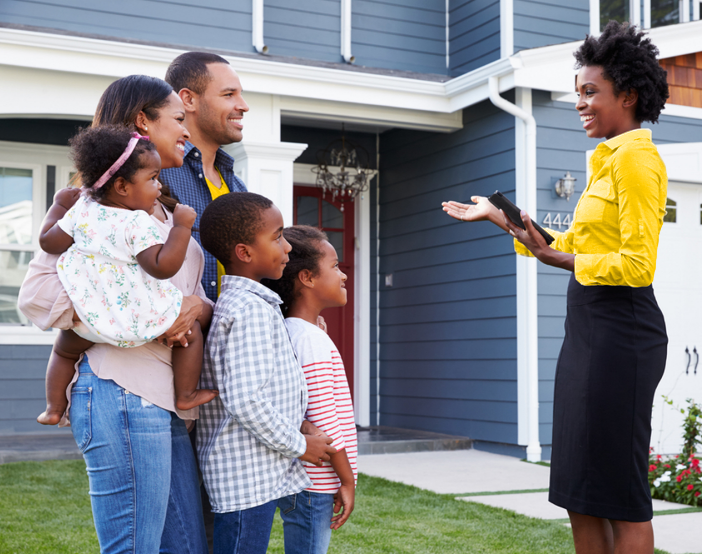 How BuyNow Advantage works?
When you apply with Guild Mortgage, let them know you're interested in BuyNow Advantage. Then provide the information to get pre-approved just like any other loan. Once you find your new home, your loan officer will provide a BuyNow Advantage certificate for your real estate agent to make an all-cash offer with no appraisal or financing contingencies. We'll then pay cash for your home if your loan is still in process when the home sale is finalized. With our rental agreement requirement, you can move into your home as soon as it's purchased by Guild Mortgage.
BuyNow Advantage eligibility
Add BuyNow Advantage to any Conventional loan program
Available for primary residences, second homes or investment properties
Down payment varies based on occupancy
A minimum credit score of 680 is required
BuyNow Advantage plus bridge loan option
Looking to make your next move with an all-cash offer before you sell?
A bridge loan can give you access to your current primary home's equity for down payment on your new purchase. Ask your loan officer for more details.
BuyNow Advantage plus Lock and Shop option
Want to secure your rate while you shop for a home and write an all-cash offer with BuyNow Advantage? Lock and Shop can give you the option to lock your loan for 120 days while you shop for your dream home​.
For Lock and Shop full terms and conditions, visit guildmortgage.com/cap-hbe-terms.
FAQs
Program details
The BuyNow Advantage program is a unique homebuying experience that turns an offer into cash. This enables homebuyers to be more competitive against other all-cash bids and/or multiple offers.
Yes. If financing is not in place by the escrow closing date, Guild Mortgage or an affiliate will guarantee to pay cash for the home and provide final permanent financing to the homebuyer thereafter.
No. There is no financing or appraisal contingency required.
Yes. The homebuyer can move into the property after executing a use and occupancy or rental agreement. Rent is due and the agreement terminates once the homebuyers purchase loan closes.
Minimum of 2% EMD required
Yes. The program participation fee of $1,350 is waived on all new loans before 12/31/23.
BuyNow Advantage program is available in all states Guild Mortgage is licensed to do business.
Yes. If the Homebuyer chooses to use another mortgage company or bank, Guild Mortgage has the right to terminate the contract and keep the deposited BuyNow Advantage participation fee and EMD.
Homebuyer approval process
Making an offer
BuyNoW Advantage plus bridge loan option
Guild Mortgage's Bridge loan can help! If the homebuyers need the equity from the sale of their existing primary residence to meet the down payment required, our Bridge loan program might be an option.
Ready to get started?
Contact a Guild Mortgage loan officer and let them know you are interested in the BuyNow Advantage program.
All loans subject to underwriter approval; terms and conditions may apply. Subject to change without notice. Always consult an accountant or tax advisor for full eligibility requirements on tax deduction. BuyNow Advantage program is available in all states Guild Mortgage is licensed to do business. A non-refundable participation fee, along with a minimum 2% earnest money deposit is required for participation in this program. Other costs may apply.
*Program participation fee is not allowed in the state of WA.