Energy-Efficient Mortgage Programs
Energy-efficient mortgage programs
Sustainable homeownership. That's what you're aiming for when you go green with an energy-efficient mortgage. Guild offers several options for these types of home loans, which help you save money on costs while consciously caring for the planet and your community. Read on to learn about the benefits of these energy-efficient programs and the different options available for you.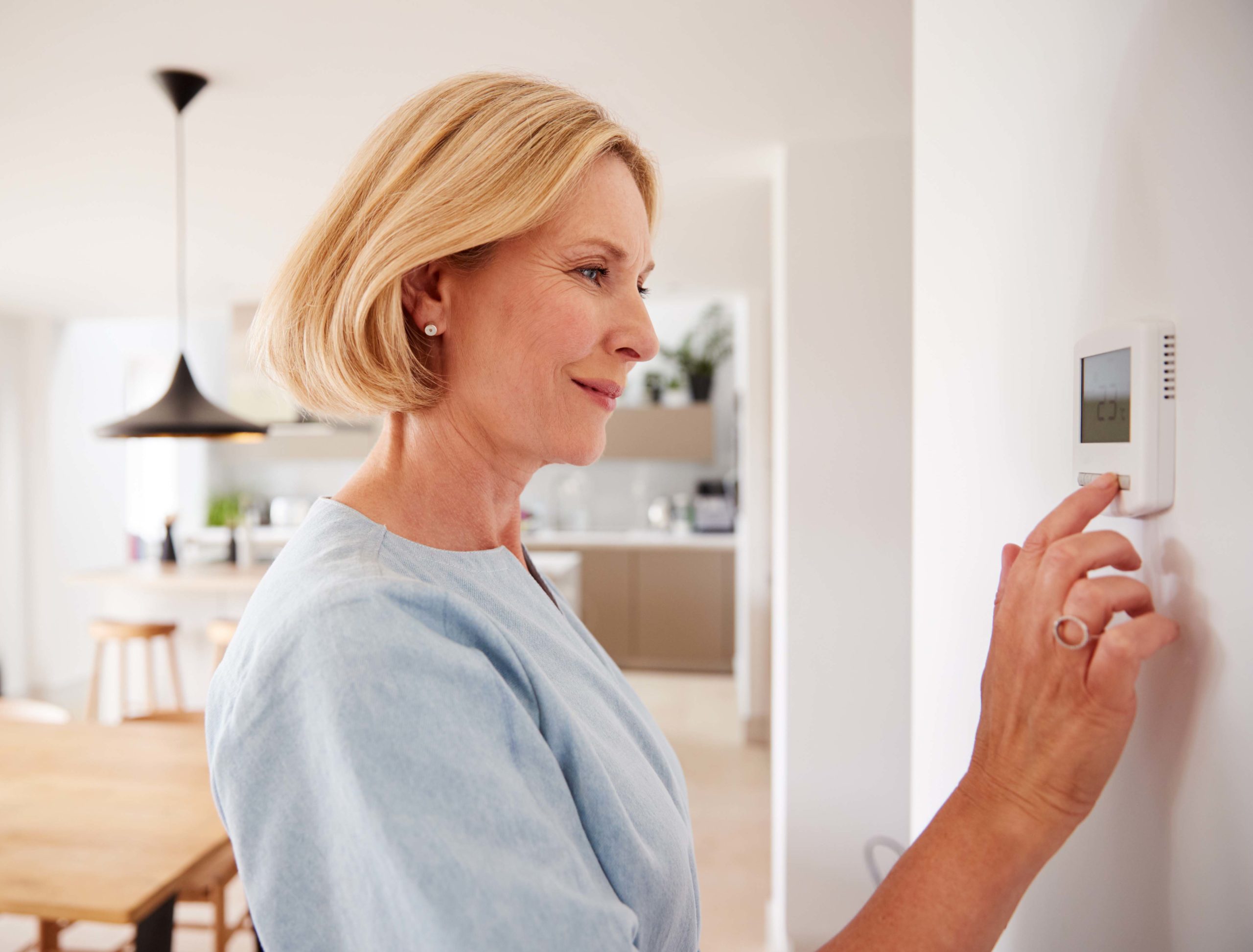 What is an energy-efficient mortgage program?
These special mortgage programs create an opportunity for you to bundle the usual upfront costs of certain energy-efficient upgrades or solar panels into your mortgage so that you can spread these costs over the life of the loan. Energy-efficient upgrades can help you reduce utility costs, which helps lower your monthly expenses. This could make your home more affordable in the long run. Whether you're looking to go green by adding energy-efficient appliances, making smart upgrades or installing solar panels, we have options for you.
Benefits of energy-efficient mortgages
So, why think about sustainability with your mortgage? By making upgrades to your home and using energy-efficient appliances or solar panels, you can reduce your carbon footprint little by little while saving money and setting yourself up for the future. Everything counts, and that's why we want to help.
Plus, an energy-efficient mortgage can give you more choices when choosing a home. These programs provide an opportunity to buy an older home, make it more comfortable and increase the value right away by making a few energy-efficient upgrades.
Our programs can give you options to help with:
Improving your home with new windows, doors or insulation
Updating appliances and fixtures for energy or water efficiency
Upgrading your home's air conditioning and heating systems
Energy-efficient mortgage options
GreenSmart Advantage Program powered by The Home Depot®
Create a comfortable, efficient and resilient home when you bundle items like smart thermostats, upgraded windows, solar systems and more into this sustainable loan option.
Include the cost of a Photovoltaic (PV) Energy System into your purchase loan or refinance. Once your loan is closed, the solar panels can be installed within 90-120 days.
If you're buying a new construction home, bundle the cost of an added solar energy system into your Conventional loan to start saving money right away.
FHA Energy-Efficient Mortgage (EEM)
Save money on utility bills by financing energy-efficient improvements with an FHA insured mortgage. This is for owner-occupied purchases or rate/term refinances.
VA Energy-Efficient Mortgage (EEM)
Finance up to $6,000 in energy-efficient upgrades like heating and cooling systems, insulation, vapor barriers and more to make an older home more enjoyable and affordable.
How to get an energy-efficient mortgage
Ready to meet your sustainability or saving goals at home? Here's an outline of how to get started:
Contact a loan officer near you to get preapproved and ask questions.
Discuss financing options for the energy-efficient upgrades that are important to you.
Send the initial documents to your loan officer.
Choose your energy-efficient upgrades.
Work with a contractor as needed.
Finalize your loan documents and close.
Make the home your own with your chosen energy-efficient upgrades.
All loans subject to underwriter approval; terms and conditions may apply. Subject to change without notice. Always consult an accountant or tax advisor for full eligibility requirements on tax deduction.
*Available in the following sunshine states: Arizona, California, Colorado, Florida, Georgia, Hawaii, Nevada, North Carolina, South Carolina, Texas and Utah.