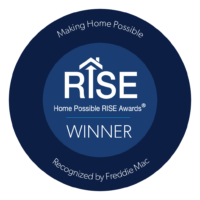 Freddie Mac Home Possible RISE Awards
Guild Mortgage was recognized with a 2022 Freddie Mac Home Possible RISE Award in the HFA Advantage® Value category for the fourth consecutive year.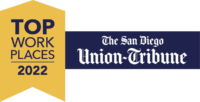 San Diego Top Workplace 2022, The San Diego Union-Tribune
Guild Mortgage was named a Top Workplace by The San Diego Union-Tribune for the tenth year in a row in 2022.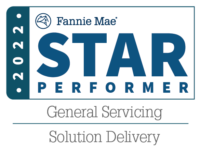 Fannie Mae STAR™ Performer Mortgage Servicer Recognition
Guild Mortgage earned a Servicer Total Achievement and Rewards™ (STAR™) Performer recognition from Fannie Mae for the fourth consecutive year in 2022.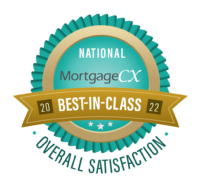 MortgageCX Borrower Satisfaction Program
Guild Mortgage was named a 2022 Best-in-Class Lender by STRATMOR's MortgageCX Borrower Satisfaction program, which recognizes outstanding rankings from borrowers in excellence and quality.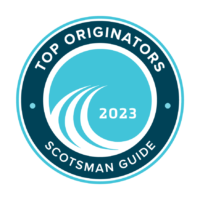 Scotsman Guide Top Originators
Guild was ranked as a Scotsman Guide Top Originator in 2023, with 154 loan officers named to the list.
Guild Mortgage is a leading independent mortgage lender in the United States, specializing in residential home loans. For more than 60 years, we've grown through referrals by focusing on doing what's right.
What you can expect from Guild
A focus on you
We look for the loan that fits your life. By thoroughly understanding your needs, your circumstances, and your life goals, we tailor each loan correctly for you.
Heart
We do what's right for our customers, our partners, our employees, and the community.
Expertise
We have a proven track record of closing on time. We mind the details, so you don't have to.
Commitment
Wherever you call home, we are there in your community, to strengthen and sustain the places people call home.
Our people
Choose Guild for who we are. Our loan officers bring honesty and expertise to each relationship. We sort through the complexity. We mind the details. We take our responsibility seriously because it matters to people's futures.
We're here to guide you through the biggest transactions of your life. And we're here to serve you long after the loan closes. We operate to earn your business for life, to help you nurture the investment that serves as the setting for many of life's moments — big and small.
Opening doors to new possibilities