National Mortgage News Best Companies to Work For
Guild Mortgage was named a 2022 Best Company to Work For by National Mortgage News for the second year running.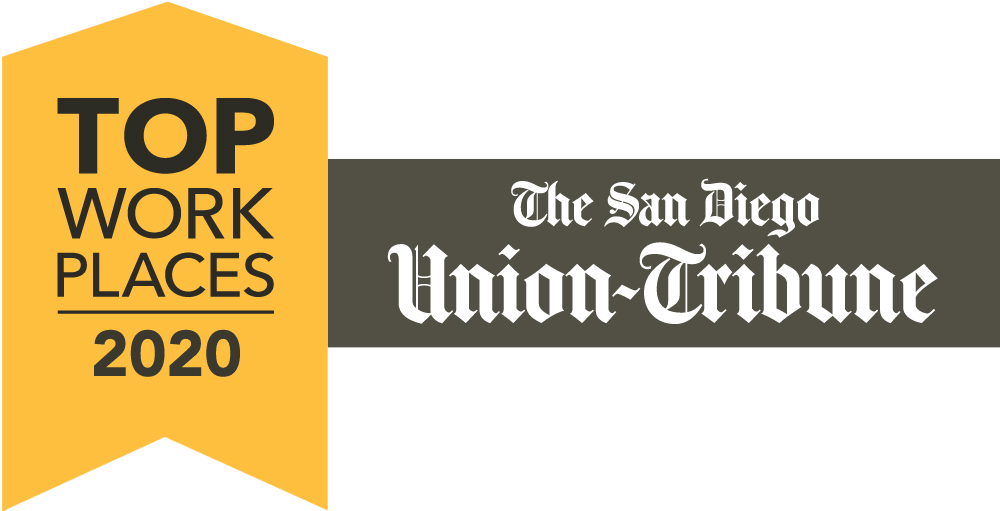 San Diego's Top Workplaces 2020
Guild was named a Top Workplace by The San Diego Union-Tribune for the eighth year in a row in 2020.
U.S. News & World Report named Guild "Best for product selection" in its Best Mortgage Lenders rankings of 2021.

The Simple Dollar published a comprehensive review of Guild Mortgage and highlighted our wide variety of mortgage products.

9 Best San Diego Mortgage Lenders of 2020
NerdWallet named Guild Best for first-time home buyers in its ranking of the top San Diego mortgage lenders.
Guild Mortgage is a leading independent mortgage lender in the United States, specializing in residential home loans. For more than 60 years, we've grown through referrals by focusing on doing what's right.
What you can expect from Guild
A focus on you
We look for the loan that fits your life. By thoroughly understanding your needs, your circumstances, and your life goals, we tailor each loan correctly for you.
Heart
We do what's right for our customers, our partners, our employees, and the community.
Expertise
We have a proven track record of closing on time. We mind the details, so you don't have to.
Commitment
Wherever you call home, we are there in your community, to strengthen and sustain the places people call home.
Our people
Choose Guild for who we are. Our loan officers bring honesty and expertise to each relationship. We sort through the complexity. We mind the details. We take our responsibility seriously because it matters to people's futures.
We're here to guide you through the biggest transactions of your life. And we're here to serve you long after the loan closes. We operate to earn your business for life, to help you nurture the investment that serves as the setting for many of life's moments — big and small.
Opening doors to new possibilities