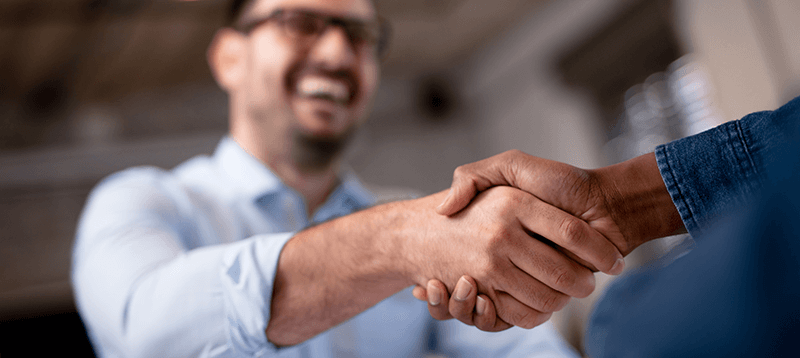 Guild Mortgage Earns Fannie Mae STAR™ Performer Recognition for Second Year in a Row
Leading independent mortgage lender honored for its competency, capacity and overall performance in servicing for 2018 STAR Program year
SAN DIEGO – Guild Mortgage, one of the largest independent mortgage lenders in the U.S., has earned a Servicer Total Achievement and Rewards™ (STAR™) Performer recognition from Fannie Mae for 2018.
Initiated in 2011, the STAR Program is a performance management and recognition program designed to define industry standards and leading practices. It seeks to understand and communicate best practices across the servicing community, provide a consistent methodology for measuring servicer performance, and identify and recognize Fannie Mae's highest-performing servicers.
Guild Mortgage received recognition for General Servicing for the 2018 STAR Program year, earning the distinction for the second consecutive year.
"At Guild, we strive to provide our customers with personal relationships, open communication and guidance long after the loan closes," said Mary Ann McGarry, president and CEO. "The growth of our servicing business at record rates is a testament to this commitment. Everyone at Guild can be proud that we have again been honored as one of Fannie Mae's top servicers."
Guild set company records with $45.69 billion in servicing volume and 221,244 loans serviced in 2018, up 18.5 percent from $38.55 billion and 190,672 loans serviced in 2017. Guild's total loan volume reached a record $16.53 billion for the year, up 3.7 percent from $15.94 billion in 2017.  That total eclipsed the company's previous record of $15.97 billion in total volume achieved in 2016.
"Our relationship with Fannie Mae is critical to the work we do in that it allows us to help more people find the right loan and purchase the home they want," said Jim Madsen, executive vice president, loan administration at Guild. "When people have a loan with us, we make sure they have the support they need throughout the life of the loan, even as things change. We are grateful to be recognized by Fannie Mae for our work in this area."
A top-10 national lender by purchase loan volume, Guild specializes in developing unique pilot programs and niche products to help deliver the promise of home in every neighborhood and community it serves. Its loan professionals can serve the needs of any homebuyer, from helping first-time buyers achieve homeownership, often through government loan programs, to homebuyers looking to upgrade with a jumbo loan. Guild also specializes in helping active duty and retired military personnel to secure VA loans, with 100 percent financing and flexible qualifying standards. The company is consistently recognized for its impact in the communities it serves, commitment to customer service, strength in regulatory compliance and workplace culture.
Share This Story, Choose Your Platform!