Andy Stewart, Southwest, Regional Vice President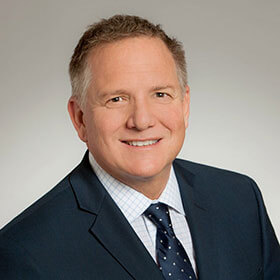 Andy Stewart is regional vice president for for Guild's Southwest region. He is responsible for managing the company's retail mortgage production activities in Arizona, California, Colorado, Hawaii, Nevada, New Mexico and Utah.
Andy joined Guild in 2011 as Nevada district manager after a career at Bank of America/Countrywide and was promoted to Southwest regional manager in 2014. He was named vice president and divisional sales manager in early 2020. Under Andy's leadership, Guild has become the leading volume purchase lender in Nevada.1
Andy has more than 25 years of experience as a loan officer, district manager, regional manager and project manager. He graduated from San Diego State University with a degree in business administration with an emphasis in real estate in 1989.