Bob Johnson, Mid Atlantic, Regional Vice President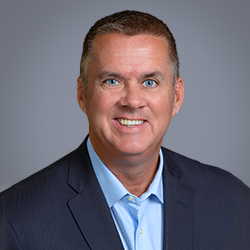 As regional vice president of the Guild Mortgage Northeast Mid Atlantic region, Bob Johnson is responsible for overseeing mortgage origination for more than two dozen offices across Delaware, Maryland, Ohio, Pennsylvania, Virginia, Washington DC and West Virginia.
Bob brings over 30 years of experience in the mortgage industry. He joined Guild in 2021 with the acquisition of Residential Mortgage Services (RMS) where he was vice president and regional manager. He supported RMS in the Mid-Atlantic region from the region's start in 2014, increasing closed loan volume to $2.2 billion in 2020. Before that he worked with Mortgage Network, building the company's business out of Danvers, Massachusetts.
Bob graduated from King's College with a bachelor's degree in business administration.