Charles Nay, Northwest, Regional Vice President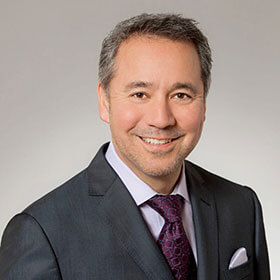 Charles Nay is regional vice president for Guild Mortgage in the Northwest, overseeing branches in Alaska, Idaho, Iowa, Montana, Nebraska, North Dakota, Washington and Wyoming. He is responsible for the retail operations, recruiting and growth of more than 40 branches, and for training managers and loan officers in best practices in mortgage origination.
Charles started at Guild Mortgage in 2008 as senior vice president and regional manager when his firm, Liberty Financial Group based in Seattle, joined Guild. Guild was ranked among the market leaders in purchase loans in several states in the region1 throughout 2019, and the Northwest consistently ranks among the company's fastest-growing regions.1
Charles was chief operating officer of Liberty Financial, a $1.2 billion mortgage lending company, for seven years prior to joining Guild. He currently serves on the board for the nonprofit organization, Matt Talbot Center, and is involved with several other charities in the Seattle area. He graduated from Washington State University with a bachelor's degree in business administration in 1986.