Doug Jameson, Desert Mountain, Regional Vice President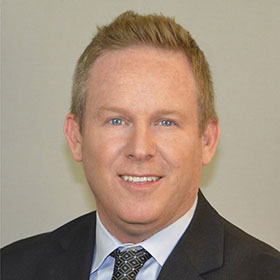 As regional vice president, Doug Jameson oversees the company's Arizona and Colorado regions, leading the operations, recruiting and growth efforts for more than 30 branches. He manages the sales and production teams in his region and is responsible for training managers and loan officers in best practices in mortgage origination.
Doug joined Guild in 2014. He was named regional manager in early 2020 after holding previous positions as branch manager, area manager and district manager. He has opened five new branches in Arizona during his time with Guild, helping the company grow to more than $1.5 billion in annual production in the state. Individually, Doug has funded more than $1 billion in loans during his career, which has spanned nearly 30 years.
Prior to joining Guild, he was a director of sales for the state of Arizona for Comstock Mortgage. He also spent 17 years as vice president of production with Premier Financial Services. Doug graduated from the University of Arizona with a bachelor's degree in political science and business in 1991.