Eric Weiss, Texas 2, Regional Vice President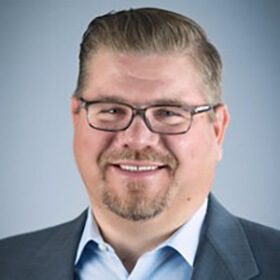 Eric Weiss joined Guild Mortgage in 2016 from AmeriPro Home Loans., an independent mortgage banking firm based in Austin, Texas. As regional vice president, he oversees the company's Texas 2 region, with branches located in Texas, Oklahoma and Wisconsin. He is responsible for the operations, recruiting and growth of more than 20 branches, and for training managers and loan officers in best practices in mortgage origination.
Eric was named regional manager in early 2020 after serving as a district manager for three and a half years. He has a strong track record of increasing sales revenue and expanding market share. He has been named to Guild's President's Club as a top producer multiple times.
He has more than 20 years of mortgage lending and management experience, starting his career with Pennington Mortgage in 1997. Prior to joining AmeriPro Home Loans, he served as regional manager for Accredited Home Lenders, a portfolio manager with OneWest Bank and an area sales manager with Green Tree Servicing.
Eric graduated from the University of Nevada, Las Vegas with bachelor's degree in business management in 2000.