Russ Fowlie, Executive Vice President, Loan Servicing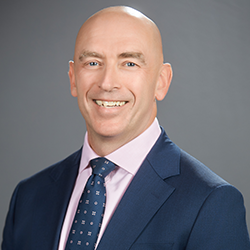 Russ Fowlie oversees the loan administration division of Guild Mortgage and is responsible for enhancing overall customer experience. He also manages operations from customer service through default loan management and leads Guild's investor reporting relationships with the GSEs.
Russ has 25 years of mortgage banking and servicing experience leading operations as well as launching and implementing successful business transformation projects in compliance with federal regulations.
Russ joined Guild in 2021 from JP Morgan Chase where he was the executive director of home lending, finance and compliance. He has extensive servicing and capital market experience earned through senior management and executive roles at GMAC, Ally Financial and Flagstar Bank. He graduated from Robert Gordon University, Aberdeen, Scotland with a bachelor's degree in business studies in 1991.