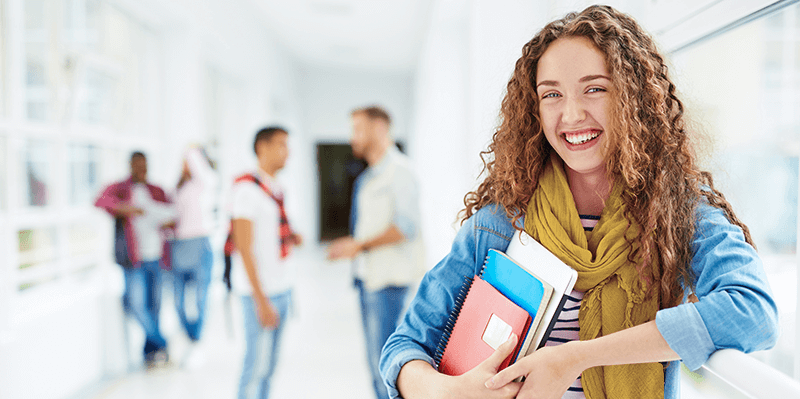 Guild Mortgage Announces 2018 Academic Collegiate Scholarship Program Recipients
Leading Independent Mortgage Lender Provides Financial Assistance to 10 College Students in Seven States Through its Guild Giving Foundation
SAN DIEGO – Guild Mortgage, one of the largest independent mortgage lenders in the U.S., has awarded 10 academic collegiate scholarships to students pursuing continuing education at schools in seven different states.
Now in its second year, the Guild Giving Scholarship program awards financial assistance to qualified members of the community, as well as Guild Mortgage employees and their dependents. Winners are provided $1,500 to be applied to accredited colleges, community colleges, trade schools, and undergraduate and graduate degree programs in any field of study.
The 2018 recipients are: Amy Arteaga, College of Southern Idaho; Quinn Ballard, Texas A&M University; Noah Bell, Northern Arizona University; Ross Brooker, Saint Louis University; Kali Castle, Idaho State University; Larissa Flores, Southeastern Oklahoma State University; Todd Jordan, South Piedmont Community College (N.C.); Victoria Lindsay, University of Oregon; Natasha Myers, Northern Arizona University; Justin Potwora, Southern Methodist University (Texas).
"At Guild, we are committed to giving back to local communities and neighborhoods wherever we serve, and the Guild Giving Scholarship program was created to deliver on that commitment," said Mary Ann McGarry, president and CEO. "We are pleased to help these talented individuals pursue their educational goals and start paths toward promising careers in many different fields."
The scholarships are awarded through the Guild Giving Foundation, a nonprofit organization created by Guild to expand its community outreach efforts, part of the company's culture for more than 50 years.
To be eligible, applicants must be a United States citizen or national, have a minimum grade point average (GPA) of 2.5 and meet one of the following criteria: be enrolled full-time in a U.S. high school, have graduated from a U.S. high school or have obtained a U.S. GED at the time of application; or be enrolled full-time as a college student at the undergraduate level with a minimum GPA of 2.5 at the time of application. Applicants must also live in one the 29 states where Guild operates.
Students must submit a student essay, statement of career objectives, letter of reference and their official high school or college transcripts as part of the application process.
Recipients are selected by Scholarship America, a nonprofit organization that specializes in designing and implementing scholarship and education assistance programs. Payment is made to the recipient's school of choice upon notification and in accordance with the school's scholarship guidelines. Scholarships may be a one-time award or be renewed each year through an endowment.
A top-10 national lender by purchase loan volume, Guild offers first-time homebuyers a wide range of loan options and personalized service. Its loan professionals can serve the needs of any homebuyer, from helping first-time buyers achieve homeownership, often through government loan programs, to homebuyers looking to upgrade with a jumbo loan. Guild also specializes in helping active duty and retired military personnel to secure VA loans, with 100 percent financing and flexible qualifying standards. The company is consistently recognized for its impact in the communities it serves, commitment to customer service, strength in regulatory compliance and workplace culture.
Share This Story, Choose Your Platform!