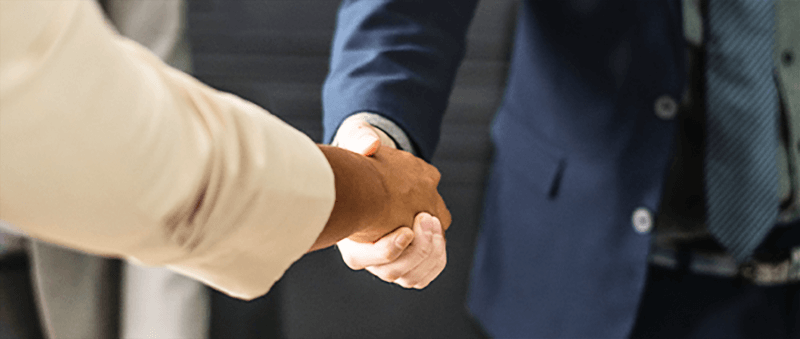 12/12/2019
Guild Mortgage Expands Team in Arizona
Loan Officer Stacy Williams Joins Chandler Branch; Brings 18 Years of Mortgage Lending Experience
Chandler, Ariz. – Guild Mortgage, one of the largest and most experienced independent mortgage lenders in the U.S, has added loan officer Stacy Williams (NMLS ID #190724) to its Chandler branch (NMLS ID #1810468). 
Williams joins Guild with close to 18 years of mortgage lending experience. His previous positions included three years as a senior mortgage consultant with On Q Financial following more than four years with NOVA® Home Loans. He is joined by originating loan officer assistant Randall Ellis (NMLS ID #625568).
Williams said culture, resources and the opportunity to learn from some of the company's top producers were key factors in his decision to join Guild.
"Guild is highly regarded for its entrepreneurial culture and the support it provides to loan officers," he said. "I've always admired the success and dedication of people at Guild and look forward to learning from some of the best in the business. Joining Guild will help me grow as a loan officer and provide a better lending experience to my customers and realtor partners."  
Guild's Chandler branch is located at 3075 West Ray Road, Suite 110 in Darcy Ranch and led by branch manager Amber Kovarik (NMLS ID #184992). The Guild team specializes in offering loan programs from a variety of borrowers, including first-time homebuyers, military families and rural residents. Kovarik's team also offers specialized loan programs for doctors and dentists, and many state housing programs that provide down payment assistance.
"At Guild, we pride ourselves on putting our clients' needs first, regardless of their personal situation or financial outlook. We are committed to providing each customer with the best possible mortgage experience," Kovarik said. "Stacy Williams shares these values and exemplifies all that we stand for at Guild. He will be a great addition to our team."
Headquartered in San Diego, Guild Mortgage has nearly 4,000 employees with 205 retail branches in 33 states, including 17 branches in Arizona. The company reported records in total lending, refinances and servicing during the first three quarters of 2019. Guild had a total loan volume of $522.6 million in Arizona in the third quarter, up 82.6% from $280.7 million in the third quarter of 2018. The Chandler branch reported loan volume of $37.7 million in the third quarter, up 117.3% from $17.4 million in the same period last year.
A top-10 national lender by purchase loan volume, Guild specializes in developing unique pilot programs and specialized products to help deliver the promise of home in every neighborhood and community it serves. Its loan professionals can serve the needs of any homebuyer, from helping first-time buyers achieve homeownership, often through government loan programs, to homebuyers looking to upgrade with a jumbo loan. Guild also specializes in helping active duty and retired military personnel to secure VA loans, with 100 percent financing and flexible qualifying standards. The company is consistently recognized for its impact in the communities it serves, commitment to customer service, strength in regulatory compliance and workplace culture.
Share This Story, Choose Your Platform!