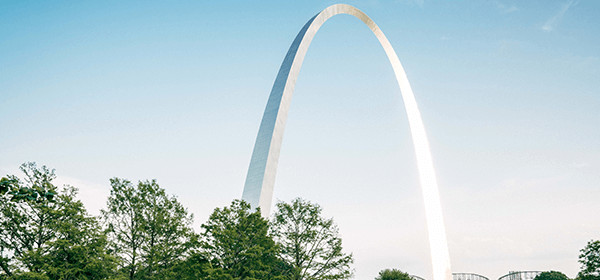 7/2/2019
Guild Mortgage Named 2019 Top Workplace in St. Louis
Leading Independent Mortgage Lender Recognized For Outstanding Business Culture, Values and Management by St. Louis Post-Dispatch
St. Louis, MO. – Guild Mortgage, one of the largest and most experienced independent mortgage lenders in the U.S., has been named a 2019 Top Workplace by the St. Louis Post-Dispatch.
Now in its eighth year, the Top Workplaces Program honors companies that have outstanding workplace culture and business environments highly valued by their employees. The rankings are based on the results of an anonymous employee feedback survey administered by Energage, LLC, a research firm that specializes in organizational health and workplace improvement, and a leading provider of technology-based employee engagement tools.
"We value the Top Workplace program because it puts the employee at the center of the process," said Mary Ann McGarry, Guild's president and CEO. "Our culture is based on doing what's right and a commitment to empowering our people. We're very pleased that our employees feel we are providing the right tools they need to succeed."
Guild Mortgage, which employs 162 people in the greater St. Louis area, was ranked No. 27 in the midsize company category in this year's rankings. Guild entered the market in early 2018 when it purchased certain assets of Cornerstone Mortgage, Inc., expanding its presence in Missouri, Illinois and Kansas.
Cornerstone Mortgage, which now operates as Guild in the Midwest, is the only mortgage lender to earn the Top Workplace distinction from the St. Louis Post-Dispatch every year since 2012.
"Employee satisfaction has been a key ingredient to our continued growth and success and we are pleased to continue the tradition under the Guild banner," said Angi Stevenson, Midwest regional vice president with Guild. "Our entrepreneurial culture and collaborative spirit help set the company apart with customers, industry partners and employees. We're thrilled to be recognized once again as a Top Workplace and thank all of our employees who took the time to provide their feedback."
The St. Louis Post-Dispatch recognized 150 employers as Top Workplaces for 2019 based on survey responses from more than 46,000 people. The survey focused on matters relating to workplace culture, including alignment, connection, effectiveness, management and engagement. The winners range from small businesses to some of the region's biggest corporations.
Headquartered in San Diego, Guild Mortgage has also been recognized as a Top Workplace by The San Diego Union-Tribune six consecutive years.
A top-10 national lender by purchase loan volume, Guild specializes in developing unique pilot programs and niche products to help deliver the promise of home in every neighborhood and community it serves. Its loan professionals can serve the needs of any homebuyer, from helping first-time buyers achieve homeownership, often through government loan programs, to homebuyers looking to upgrade with a jumbo loan. Guild also specializes in helping active duty and retired military personnel to secure VA loans, with 100 percent financing and flexible qualifying standards. The company is consistently recognized for its impact in the communities it serves, commitment to customer service, strength in regulatory compliance and workplace culture.
Share This Story, Choose Your Platform!