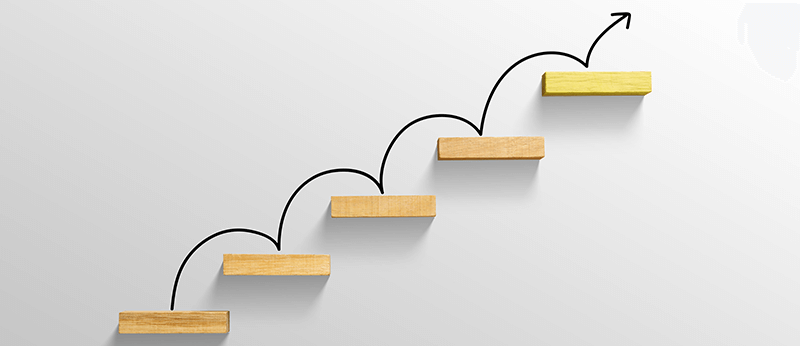 Guild Mortgage Outpaces Industry in Third Quarter; Continues Growth in Total Lending, Purchase Loans and Servicing
Results Boosted by Launch of Secure eClosing Option and Innovative 3-2-1 Home Low-Down Payment Program for First-Time Homebuyers
SAN DIEGO – Guild Mortgage, one of the largest independent mortgage lenders in the U.S., set records in lending and servicing during the first nine months of 2018 while continuing to innovate in customer service technology and introduce new programs to help first-time homebuyers.
Total volume reached a record $12.75 billion for the nine months ended September 30, 2018, up 9.3 percent from $11.67 billion in the same period 2017. Guild showed its traditional strength in purchase loans during the first three quarters of 2018, reaching $10.85 billion, up 14.2 percent from $9.5 billion. Purchase loans represented 85.1 percent of all loans in the nine months, up 4.5 percent from 81.2 percent in the 2017 period. Refinance business dropped 12.5 percent to $1.89 billion in the 2018 period from $2.16 billion in 2017.
For the third quarter of 2018, Guild reported: total loans of $4.41 billion, up 0.3 percent from $4.39 billion in the 2017 quarter; purchase loans of $3.83 billion, up 6.6 percent from $3.59 billion; and refinance loans, $577.1 million, down 28.2 percent from $803.7 million.
Guild continued to surpass overall industry results in the third quarter and first nine months of 2018. According to the Mortgage Bankers Association, during the third quarter of 2018: total loan originations for the industry declined 6.67 percent to $457 billion from $489 billion; purchase loans gained 3.4 percent, to $346 billion from $334 billion; and industry-wide refinanced loans dropped 28.5 percent to $111 billion from $155 billion. For the nine months, the MBA data showed: total industry loans dropping 4.4 percent to $1.25 trillion from $1.31 trillion; purchase loans gained 3.9 percent to $894 billion from $860 billion; and refinance loans fell 20.4 percent to $357 billion from $448 billion.
Mary Ann McGarry, president and CEO, said Guild benefited from continued growth in Arizona, Colorado, Nevada, South Carolina, Texas, Utah and Washington, plus a strong performance from its new Midwest region, added with the acquisition of Cornerstone Mortgage, based in St. Louis, earlier this year. The Midwest includes Missouri, Kansas, Iowa, North Dakota, Nebraska and Illinois.
Adding Programs for First-Time Homebuyers
"In addition to success with existing programs during the third quarter, Guild continued to find new ways to help first-time homebuyers and enhance customer service," said McGarry. "We launched 3-2-1 Home, an innovative program designed to ease financing challenges for buyers with low-to-moderate incomes. Our program enables customers to purchase a home with as little as 3 percent down, with Guild providing a $2,000 Home Depot Gift Card and a $1,500 grant that can be applied toward closing costs or increasing the down payment after the minimum 3 percent investment is met. This provides the opportunity to purchase a home they may not otherwise consider."
During the third quarter, Guild added to its MyMortgage digital platform and launched a secure eClose solution powered by Guild's proprietary technology and DocuSign. With Guild's eClose option, customers can choose to review and sign loan documents electronically, helping to make their lending experience more convenient and efficient.
"We anticipate announcing additional technology advances later this year as we continue enhancing the high-tech, high-touch mortgage experience for our customers," McGarry said.
Servicing Portfolio Continues Record Growth
Guild continued to grow its servicing portfolio, reaching a record $44.86 billion as of Sept. 30, 2018, up 22.8 percent from $36.54 billion in the 2017 period. Average loan size increased by 3.2 percent to $206,589 as of Sept. 30, from $200,154 in 2017.
Among the largest states served by Guild, the leaders in increased volume during the first nine months of 2018 were: Arizona, up 39.4 percent to $799.5 million; Colorado, up 21.3 percent to $1.0 billion; Washington, up 9.8 percent to $2.1 billion, the highest state total for the period; Nevada, up 9.3 percent to $1.1 billion; South Carolina, up 9.1 percent to $518.5 million; Utah, up 5.9 percent to $335.5 million; and Texas, up 5.4 percent, to $1.2 billion. California, the second largest state in loan volume for Guild, recorded a drop of 9.3 percent, to $1.8 billion.
Hawaii recorded the highest average loan size through the first three quarters of 2018 at $423,147, up 3.6 percent from the 2017 period. Largest averages among the mainland states were concentrated in the West: California, $306,399, up 5.6 percent; Washington, $297,437, up 6.4 percent; Oregon, $283,318, up 2.5 percent; Colorado, $258,311, up 4.5 percent; Nevada, $228,157, down 4.8 percent; Utah, $213,991, up 12.8 percent; and Arizona, $201,897, up 8.0 percent. The average loan size for all loans during the first nine months of 2018 reached $234,308, up 1.8 percent from $230,119.
States with the most affordable average loan sizes under $200,000 were: South Carolina, $173,644; Missouri, $179,764; Texas, $191,100; and Idaho, $193,111.
Among Guild's regions, the Mountain West region (Utah, Nevada, Colorado, New Mexico and Arizona) continued to lead in growth, up 17.8 percent to $318.7 million for the nine months ended Sept. 30, 2018. It was followed by the Texas 2 region (Arkansas, Louisiana and branches added in 2016 with the acquisition of AmeriPro, of Austin), up 17.5 percent to $526.6 million; Southeast (North Carolina, South Carolina, Florida, Georgia, Alabama and Tennessee), up 14.2 percent to $1.1 billion; and Northwest (Washington, Idaho, Montana and Wyoming), up 13.8 percent to $2.5 billion.
Western Regions Record Highest Average Loan Sizes
Top average loan sizes in the regions for the 2018 period were recorded in: Northern California, $302,772, up 5.8 percent; Southern California, $287,642, up 0.6 percent; Oregon, $279,368, up 2.6 percent; Northwest, $265,822, up 6.7 percent; Mountain West, $231,802, up 2.6 percent; and Texas 2, $210,724, down 1.0 percent. Regions with average loans under $200,000 were: Texas, $173,243, down 1.4 percent; Southeast, $178,896, up 2.5 percent; and the Midwest region, $184,736, added in 2018 so no comparable numbers from 2017.
A top-10 national lender by purchase loan volume, Guild specializes in developing unique pilot programs and niche products to help deliver the promise of home in every neighborhood and community it serves. Its loan professionals can serve the needs of any homebuyer, from helping first-time buyers achieve homeownership, often through government loan programs, to homebuyers looking to upgrade with a jumbo loan. Guild also specializes in helping active duty and retired military personnel to secure VA loans, with 100 percent financing and flexible qualifying standards. The company is consistently recognized for its impact in the communities it serves, commitment to customer service, strength in regulatory compliance and workplace culture.
Share This Story, Choose Your Platform!