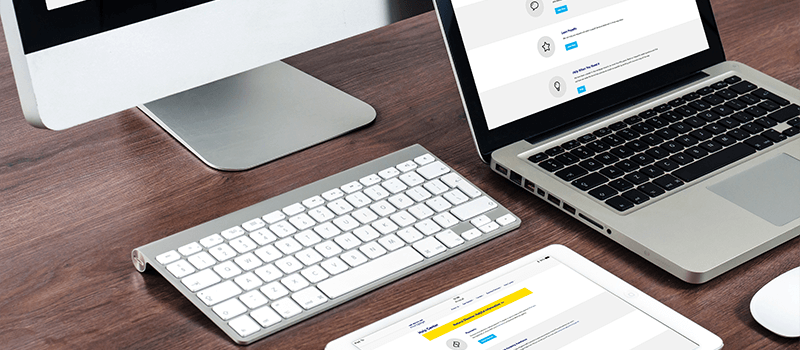 7/25/2019
Guild Mortgage Reports Records in Total Lending, Refis and Servicing in First Half of 2019
Loan Volume Grows 9.4% to $5.33 Billion in Second Quarter; Lower Mortgage Rates Lead to Surge in Refinance Business
SAN DIEGO – Guild Mortgage, one of the largest and most experienced independent mortgage lenders in the U.S., set records in lending and servicing during the second quarter and first half of 2019, with lower mortgage rates and new products and services driving its growth.
Total volume for the quarter ended June 30, 2019 reached a record $5.33 billion, up 9.4% from the company's previous high of $4.87 billion in the second quarter of 2018. Guild's banner quarter was highlighted by $1.87 billion in total volume in the month of May, which was also a record.
"The second quarter was a record by many measures and we're pleased to see strong demand from homebuyers continuing so far in Q3," said Mary Ann McGarry, president and CEO of Guild Mortgage. "While lower rates opened the door for more people to refinance, purchase business remains strong and we introduced new programs that provided homebuyers with more options."
Guild's growth was powered by a surge in refinance business to a record $1.27 billion in the second quarter of 2019, up 101.3% from $632 million in the same period in 2018. Refinances represented 23.8% of all loans in the second quarter of 2019, up 83.6% from 13% in the 2018 period. According to Freddie Mac, the average rate on a 30-year fixed conventional mortgage was 3.75% on July 3, 2019, down from 4.52% on July 5, 2018.
Guild set records across multiple loan types during the second quarter, including conventional, $3.57 billion, up 5.6% from $3.38 billion in the second quarter of 2018; FHA, $1.15 billion, up 14.8% from $1.01 billion; and VA, $607 million, up 24.6% from $487 million. Purchase loans totaled $4.06 billion in the quarter, down 4.3% from a record $4.24 billion in the same period last year.
Servicing continued to climb to record levels in the second quarter of 2019, reaching $48.18 billion, up 10.4% from $43.66 billion in the second quarter of 2018. The average loan size in Guild's servicing portfolio reached $205,636, up 0.7% from $204,223. The average size for new loans issued during the second quarter was $245,106, up 4.2% from $235,125 in 2018.
Guild's focus on customer service and innovative mortgage programs to build long-term relationships continued to contribute to the company's success. Guild-to-Guild volume in the second quarter of 2019 was a record $833.1 million, representing a refinance recapture rate of 56.4% and a purchase recapture rate of 22.1%. The total was up 175.6% from the $302.3 million Guild-to-Guild volume in the second quarter of 2018, with recapture rates of 36.3% for refinance and 20.2% for purchase in the 2018 period.
The strong quarter resulted in Guild achieving record total volume for the first half of 2019 – $8.54 billion, up 2.4% from $8.34 billion in the first two quarters of 2018. Refinances totaled $1.84 billion for the first half of the year, up 38.5% from $1.33 billion in the first half of 2018, while purchase loans were down 4.4% to $6.71 billion from $7.01 billion. Purchase loans represented 78.5% of all loans in the first half, down 6.6% from 84.1% in the 2018 period. Guild launched several niche programs and services during the first half of 2019 to better serve homebuyers and industry partners alike. In June, the company announced a new mortgage option in partnership with Airbnb that considers short-term rental income from Airbnb as an acceptable source of qualifying income on refinance applications for owner-occupied primary residences.
Guild launched the Homebuyer Protection program to give customers added protection and peace of mind during the mortgage process. It combines three of Guild's loan programs and services, effectively allowing homebuyers to protect their rate, earnest money and closing date.
The Guild-to-Go mobile application enables its real estate partners to connect directly with their preferred Guild loan officer from any mobile device or select a loan officer by location through the app. Once registered, agents can refer their clients to Guild to start the loan application and pre-approval process with a few clicks.
In addition to the new programs, McGarry cited Guild's commitment to building personal relationships and providing each customer with guidance through one of life's most important purchases as key factors in the company's strong performance.
"The dedication to personalized customer service has resulted in more homebuyers turning to Guild to provide the right mortgage option to help them afford the home they want, then staying with us as evidenced by the growth of our servicing portfolio," McGarry said.
A top-10 national lender by purchase loan volume, Guild specializes in developing unique pilot programs and niche products to help deliver the promise of home in every neighborhood and community it serves. Its loan professionals can serve the needs of any homebuyer, from helping first-time buyers achieve homeownership, often through government loan programs, to homebuyers looking to upgrade with a jumbo loan. Guild also specializes in helping active duty and retired military personnel to secure VA loans, with 100% financing and flexible qualifying standards. The company is consistently recognized for its impact in the communities it serves, commitment to customer service, strength in regulatory compliance and workplace culture.
About Guild Mortgage
Founded in 1960 when the modern U.S. mortgage industry was just forming, Guild Mortgage Company is a nationally recognized independent mortgage lender offering pilot and niche residential mortgage products and local in-house processing, underwriting and funding. Its collegial and entrepreneurial culture enables it to deliver personalized customer service. Having been through every economic cycle, the company has grown 15-fold since 2007, and now has close to 4,000 employees and 205 retail branches in 33 states. Guild's highly trained loan professionals are experienced in government-sponsored programs such as FHA, VA, USDA, down payment assistance programs and other specialized loan programs. The company generated $16.53 billion in loan volume in 2018, as compared to $1.23 billion in 2007. In addition, Guild services more than 220,000 loans, which totaled $46.53 billion as of December 31, 2018. It has correspondent banking relationships with credit unions and community banks in 43 states and services loans in 47 states.
Share This Story, Choose Your Platform!