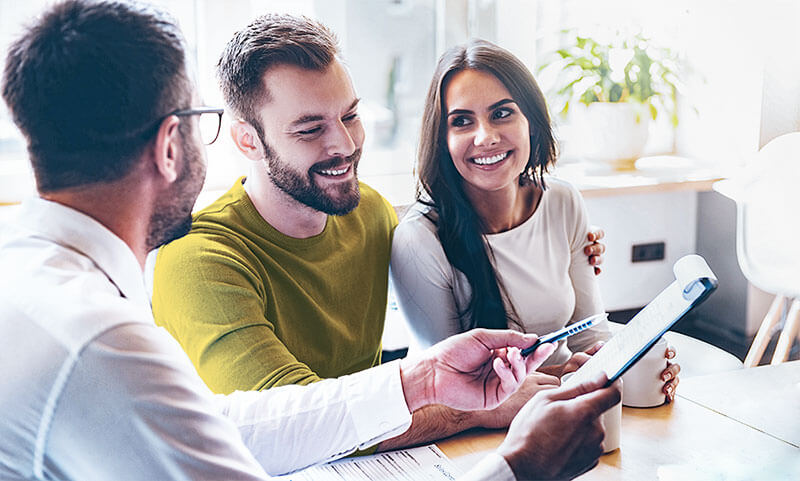 How do my property taxes get paid?
If you're a first-time homebuyer, you may not be familiar with the ins and outs of property taxes and how they get paid. Although there are places in the United States that don't collect income tax or sales tax, every state assesses property tax on real estate. This tax is usually based on the value of the property you own.1 According to Yahoo! Finance, "property tax rates vary significantly across the U.S., not just state-by-state, but county-by-county within states."2 Generally speaking, the amount of your property tax is determined by multiplying the property tax rate by the current market value of your property.
Property tax rates and uses
Property tax rates are determined by your local or municipal government. Municipalities will usually use property taxes to pay for roads, schools, libraries, snow removal and other municipal services.
Escrow accounts
Depending on the type of loan and your specific situation, your lender may require an escrow account. An escrow account, also referred to as impound or trust account, is an account for paying your property taxes and insurance premiums as well as any other charges. Expect to have an escrow account for FHA loans and loans with a down payment of less than twenty percent.3 As a borrower, you can also request an escrow account from your lender, even if it's not required.
Because property taxes are collected by most counties twice per year, many find the prospect of paying this large bill daunting. With an escrow account, your lender is collecting a prorated amount monthly. That's why Forbes explains that "for many borrowers, having the lender responsible for paying taxes and insurance out of the escrow account is a welcome convenience."4
Payment calculations and payments
If you have an escrow account, property tax bills are usually sent directly to your lender. "The county sends the tax bill to the lender for review. The lender then makes a payment to the county using the money from your escrow account."5
1 Thinking About Moving? These States Have the Lowest Property Taxes – Yahoo! Finance
2 Thinking About Moving? These States Have the Lowest Property Taxes – Yahoo! Finance
3 Escrow Accounts: What Home Buyers Need to Know – Realtor.com
4 Escrow Taxes And Insurance, Or Pay Them Yourself? – Forbes
5 How Are Property Taxes Paid Through an Escrow Account? – SFGATE
The above information is for educational purposes only. All information, loan programs and interest rates are subject to change without notice. All loans subject to underwriter approval. Terms and conditions apply.
Share this story, choose your platform!