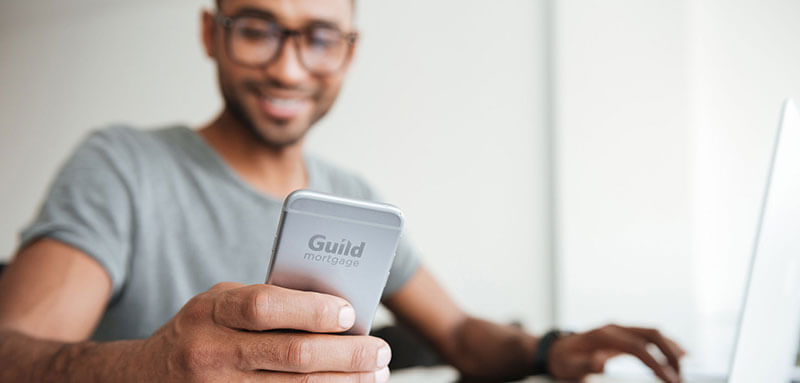 Real estate terms: top ten terms to know when buying a home
Do you know the difference between an appraisal and an inspection? What about a buyer's agent and a seller's agent? The real estate market has its own language. From finding the right home to negotiating an offer, the homebuying process will go more smoothly if you are familiar with common real estate terms used by realtors, home appraisers, commercial real estate loan officers and home loan officers.
Common real estate terms to know
Here are some of the most common real estate terms you'll need to address when speaking with a mortgage loan officer. This mini-dictionary of real estate terms will arm you with the primary knowledge you'll need to start the process.
1

.

Mortgage

Obviously, if you're looking to learn the most common mortgage terms, you'll want to start with the definition of a mortgage. A mortgage is defined as the loan issued by a bank or mortgage lender to help finance the purchase of a property. "Since you probably don't have hundreds of thousands of dollars lying around," explains Realtor.com, "a mortgage loan makes it possible to purchase real estate by fronting you the money."1

2

.

Buyer's agent

A real estate agent who represents the homebuyer, as opposed to a seller's agent or listing agent who represents the home seller. According to Realtor.com, the benefit of using a buyer's agent is that they can help you find the right property, negotiate an offer and refer you to other professionals such as mortgage brokers, home inspectors and movers. In other words, a buyer's agent can "guide you through the homebuying transaction and be at your disposal for any questions or concerns."2

3

.

Down Payment

The portion of your total home cost that is paid up-front. While there are advantages to a larger down payment, it's a myth that twenty percent is a requirement. If you meet the eligibility requirements and are looking for a low or no down payment option, a government-insured loan program such as a VA loan, FHA loan or USDA loan may be right for you. Down payment assistance (DPA) programs are also available county-by-county to offer first-time homebuyers assistance with down payment and closing costs to purchase a home. Keep in mind that down payment requirements will vary from buyer to buyer, so understanding this very important real estate term will help you understand what to expect during the buying process.

4

.

Earnest Money Deposit

A deposit made in addition to the down payment to reassure the seller that you're serious about purchasing a property. Also called "good-faith money," it's typically a small percentage of the purchase price and is likely to be a negotiable amount. Although no law requires it, some sellers do. When the sale closes, your earnest money deposit (EMD) is put toward your down payment and closing costs. If the seller terminates the agreement, the EMD is returned. However, there are situations when your deposit may be forfeited or nonrefundable and kept by the seller. Make your offer stand above the rest and learn how to protect your deposit by learning the ins and outs of earnest money.

5

.

Contingencies

Certain conditions that must be met by either the buyer or the seller before the process can go forward. Inspection, financing, appraisal, title, and home sale are five of the most common contingencies.3

6

.

Appraisal

The process of evaluating a property's fair market value, conducted by a licensed, professional real estate appraiser. The appraiser's report includes details on a home's general condition and a review of the surrounding area and is a required part of the mortgage loan process. Appraisals are used to determine if a home's sale price, and the borrower's requested loan amount, are appropriate. Learn more about home appraisals and how they fit in the loan process.

7

.

Inspection

A visual examination of a property to educate the buyer about a home's condition and determine if any repairs are needed. As the home buyer, you can arrange a home inspection at any time, either before, after or simultaneously with the appraisal.

8

.

Closing Costs

Also referred to as settlement costs, these are expenses over and above the price of the property that are paid when you close the home. Common closing costs can include origination, appraisal and escrow fees, title and mortgage insurance, as well as discount points.

9

.

Purchase Agreement

Defined by Realtor.com as "a legally binding contract signed by home buyers and sellers that confirms that they agree upon a certain purchase price, closing date, and other terms."4 Also known as a sale agreement, a real estate purchase agreement protects both the buyer and the seller. Price, closing target date, contingencies, earnest money deposit amount, details about who pays for what and itemized closing costs are often included.5

10

.

Homeowner's Association (HOA)

An organization in a subdivision, planned community, or condominium complex that makes and enforces rules for its properties. When purchasing a home tied to an HOA, you are obligated to be a member. You are also responsible for paying monthly or annual fees for the upkeep of common areas and building maintenance costs. Common areas may include parks, tennis courts, elevators or swimming pools. Fees differ in each community, so be sure to research your specific HOA fees before applying for financing. Find more facts about HOAs.
Now you know all the common real estate terms
Now that you learned all about common real estate terms, are you ready to put these terms to use? Working with a lender to learn how much home you can afford is an excellent first step when considering buying a new home. Pre-approval for a home loan typically costs you nothing but gives you a goal of what homes you can afford, as well as how much money you need for a down payment. Now that you know the most common real estate terms and are ready to begin your journey to home ownership, connect with a knowledgeable residential loan officer in your community to start the mortgage pre-approval process.
The above information is for educational purposes only. All information, loan programs and interest rates are subject to change without notice. All loans subject to underwriter approval. Terms and conditions apply.
1 What Is a Mortgage? Home Loan Basics Explained – Realtor.com
2 What Is a Buyer's Agent? A Trusted Guide Who'll Help You Find a Home – Realtor.com
3 The Five Most Common Home-Buying Contingencies, Explained – Forbes
4 Real Estate Purchase Agreement: 7 Things Home Buyers Must Check—or Else – Realtor.com
5 Understanding a real estate contract or purchase agreement – The Mortgage Reports
Share this story, choose your platform!