What is a VA loan?
A VA loan is a mortgage loan created specifically for eligible military veterans, service members and their spouses. It offers considerable benefits and is issued through private lenders, but guaranteed by the Department of Veterans Affairs (VA), making it a very beneficial program for those who qualify.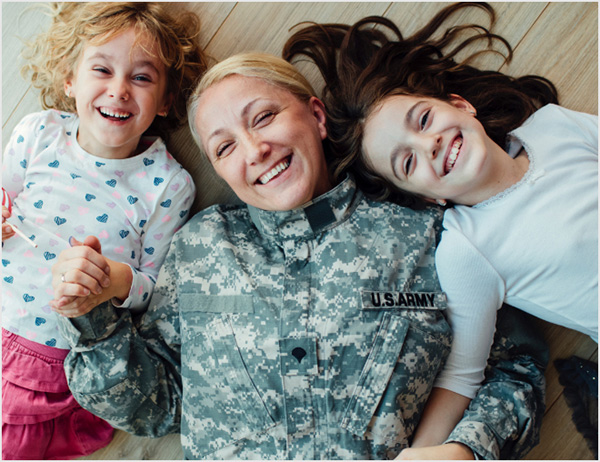 Loans for veterans and active military
VA loans, also known as Veterans Affairs mortgages, offer veterans loan rates that are lower than traditional mortgages and can allow veterans to borrow up to 100% of the property's value. For eligible homebuyers, qualifying for a VA loan can also be easier than other mortgage financing programs. With no down payment, low credit score and flexible income requirements, the VA loan program helps many of our military members find a place to call home.
VA loan requirements and eligibility
Most veterans, active military, reservists and National Guard are eligible to apply for a VA loan. Also, spouses of military members who died while on active duty or suffered a service-connected disability can apply.
All loans subject to underwriter approval; terms and conditions may apply. Subject to change without notice. Always consult an accountant or tax advisor for full eligibility requirements on tax deduction.