Bella Guerrero, Senior Vice President, Chief Compliance Officer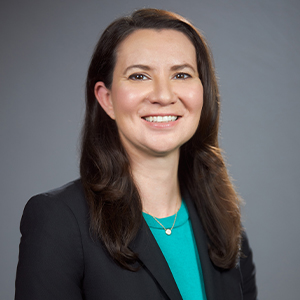 Bella Guerrero is Guild Mortgage Company LLC's Senior Vice President, Chief Compliance Officer. She leads the company's compliance function, including legal strategy, licensing, monitoring, marketing compliance, complaint oversight, quality assurance, vendor oversight and examination management functions. She is responsible for identifying and addressing areas of risk and ensuring company operations are being conducted in accordance with applicable laws and regulations.
Bella began working in Guild's Compliance Department in 2008 and spent the last eight years as the Company's Vice President, Compliance and Managing Counsel. Previously, she held a leadership position at a local San Diego mortgage lender overseeing their compliance and quality assurance functions.
Bella earned her juris doctor from the California Western School of Law in San Diego and her bachelor's degree from New York University.