Michael Ferreira, California, Regional Vice President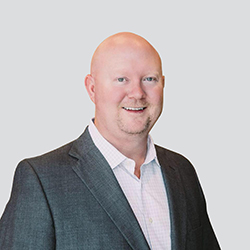 Michael Ferreira is regional vice president for Guild Mortgage in California, supporting sales and business development for a territory that includes more than 41 branches in 13 counties.
Michael returned to Guild in early 2020 after serving as district manager with the company from 2013-2017. In that role, he managed more than 100 employees, 10 managers and offices in Chico, Elk Grove, Eureka, Folsom, Fresno, Grass Valley, Modesto, Natomas, Redding, Roseville, Sacramento, South Lake Tahoe, Turlock and Visalia.
Michael was most recently with Movement Mortgage, where he was regional sales director for Northern California and Arizona for the last three years. He was a branch manager at Wells Fargo for four years before accepting the previous position with Guild in 2013. He has also held producing branch manager positions at Paramount Equity, Countrywide and Washington Mutual during his 25-year career in mortgage banking. He earned his bachelor's degree from Saint Martin's University in 1997.