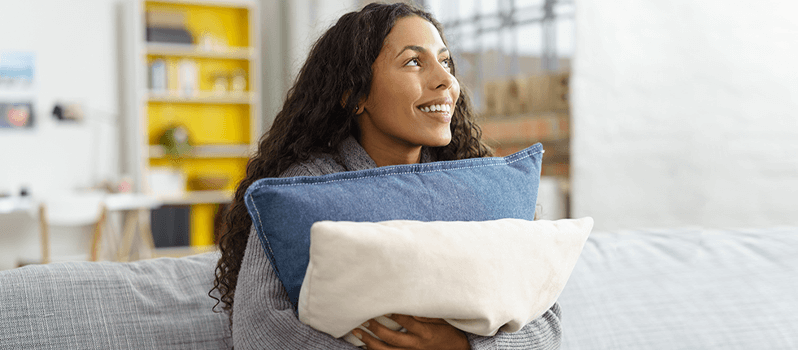 5/24/2017
Guild Mortgage Launches Innovative 1% Down Loan Program, Empowering More People to Become Homeowners
Homebuyers put 1 percent down, receive 2 percent grant from Guild at time of purchase, resulting in 97 percent loan-to-value (LTV) ratio
SAN DIEGO, May 24, 2017 – Guild Mortgage, one of the largest independent mortgage bankers in the U.S., is launching a nationwide, competitively priced conventional loan program that requires only a 1 percent down payment from the homebuyer. Combined with a 2 percent grant from Guild, the 3 percent equity results in a loan with a 97 percent loan-to-value (LTV) ratio. The grant does not need to be repaid. "We were able to create this breakthrough national program because we are a direct lender with many decades of strong investor relationships and first-time homebuyer expertise," said Mary Ann McGarry, president and CEO of Guild Mortgage. "We wanted to make homebuying more attainable for more people, including millennials who are entering the housing market in increasing numbers." A recent study from the National Association of Realtors (NAR) estimates that millennials – people born between 1977 and 2000 – represent 32 percent of all homebuyers and 68 percent of first-time homebuyers. However, millennials can have trouble saving for a down payment because of student loans, credit card debt and high rent costs, according to NAR. "With the gift of a 2 percent grant, Guild is helping solve financing challenges for first-time and move-up buyers with low-to-moderate income," said David Battany, executive vice president, Capital Markets, at Guild. "Because this is a down payment assistance program, there are income limits, required homebuyer classes and additional parameters. Income limits do not apply for properties in low-income census tracts." Here are key components of the Guild 1% Down Loan program:
Non-borrower household income can be used to qualify
Boarder income can be used to qualify
Debt to Income ratio (DTI) up to 50% ­
"Guild's 1% Down loan program provides a unique option to low-and-moderate-income homebuyers who are having a difficult time coming up with the down payment," said Battany. "We developed this program because of our history of working with first-time homebuyers for more than 50 years and what we saw as a need to fill a void in the market. Now, many homebuyers will be in a stronger position to afford a first home, or even upgrade to another home." Guild offers first-time homebuyers a wide range of loan options and personalized service. The company is consistently among the top independent mortgage lenders in the U.S. in terms of purchase loans. Its loan professionals can serve the needs of any homebuyer, from helping first-time homebuyers achieve their dream of home ownership, often through government loan programs, to jumbo home loans. Guild also specializes in helping active duty and retired military personnel to secure VA loans, with 100-percent financing and flexible qualifying standards.
Share This Story, Choose Your Platform!