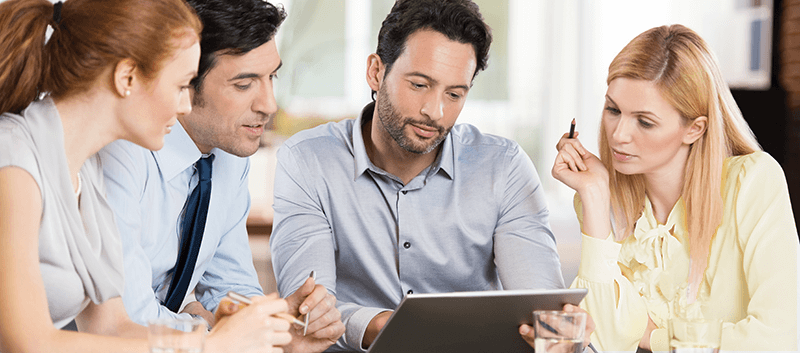 Guild Mortgage Sets Records in Total Loan Volume, Purchase Loans and Servicing in 2018
12/31/19 | Western States and Southeast Lead Growth Rates in Loan Volume and Average Loan Sizes Over 2017
SAN DIEGO – Guild Mortgage, one of the largest independent mortgage lenders in the U.S., set records in total loan volume, purchase loan growth and servicing in 2018, with major gains achieved in the West and the Southeast.
Total volume reached a record $16.53 billion for the year ended December 31, 2018, up 3.7 percent from $15.94 billion in 2017 and eclipsing the company's previous record of $15.97 billion achieved in 2016. Servicing for 2018 grew 18.5 percent to $45.69 billion, up from $38.55 billion at the end of 2017.
Mary Ann McGarry, president and CEO, said Guild's growth was driven by the nationally-recognized quality of its customer service, offering more loan options for first-time homebuyers and continuing to make the lending process easier for customers with advanced technology.
"Our loan officers use technology to take care of some of the most time-consuming processes involved in mortgage lending so they have more time for personalized services," McGarry said. "This extra time can make a difference in how we help customers understand the many options available, then find what works best for their individual situation. We are creating repeat customers, which helps us grow in many ways."
The Guild purchase loan business hit a record $13.96 billion in 2018, up 10.2 percent from $12.67 billion in 2017. Purchase loans represented 85.1 percent of total loan volume, up from 80.1 percent in 2017. As interest rates increased, refinance volume for the year dropped 22.5 percent to $2.44 billion, down from $3.15 billion in 2017. Refinances accounted for 19.9 percent of loan volume in 2017 and just 14.9 percent in 2018.
U.S. mortgage originations were estimated at $1.64 trillion in 2018, down 6.8 percent from $1.76 trillion in 2017, according to preliminary data from the Mortgage Bankers Association (MBA). Purchase loans were estimated at $1.19 trillion, up 4.4 percent from $1.14 trillion 2017, while refinance loans dipped 25.3 percent from $616 billion to roughly $460 billion.
During 2018, Guild achieved record growth in Arizona, Colorado, Nevada, South Carolina, Idaho, Texas, Utah and Washington. It expanded into the Midwest region with the acquisition of assets of Cornerstone Mortgage, based in St. Louis.
Guild continued to invest in technology during 2018 to improve the homebuying experience for its customers. It added a secure eClose solution to its MyMortgage digital platform, powered by Guild's proprietary technology and DocuSign. Guild also launched a strategic alliance with Homebot, a personalized financial dashboard for the home that enables Guild's loan officers to provide homeowners with insights into their individual financial picture throughout the life of their loan.
As part of the Guild corporate commitment to giving back to every community it serves, the Guild Giving Foundation had record contributions during 2018. Individual branches supported local causes in more than 30 states during the year. In San Diego, the second annual Charity Golf Tournament and Dinner Social raised $100,000 each for the Monarch School, Urban Corps of San Diego County and Home Start. The company also awarded 10 academic collegiate scholarships to students pursuing continuing education in seven states.
Among the largest states served by Guild, the leaders in increased volume in 2018 over 2017 were: Arizona, up 34.8 percent to $1.01 billion; Colorado, up 11.4 percent, to $1.29 billion; Nevada, up 7.3 percent to $1.35 billion; South Carolina, up 5.1 percent to $665.65 million; and Idaho, up 4 percent, to $581.96 million. Washington recorded the highest volume among the states, up 0.4 percent to $2.65 billion in loans, followed by California, down 13.1 percent to $2.33 billion.
Hawaii recorded the highest average loan size in 2018 at $472,663, up 3.8 percent from 2017. The West continued to lead the mainland states in average loan size: California, up 2.1 percent to $301,949; Washington, up 3.6 percent, to $293,417; Oregon, up 2.5 percent to $282,927; Colorado, up 3.1 percent to $255,730; and Nevada, down 3.8 percent to $230,252.
States with the most affordable average loan sizes under $200,000 were: South Carolina, $172,001; Missouri, $179,362; Texas, $188,377; and Idaho, $190,430.
A top-10 national lender by purchase loan volume, Guild specializes in developing unique pilot programs and niche products to help deliver the promise of home in every neighborhood and community it serves. Its loan professionals can serve the needs of any homebuyer, from helping first-time buyers achieve homeownership, often through government loan programs, to homebuyers looking to upgrade with a jumbo loan. Guild also specializes in helping active duty and retired military personnel to secure VA loans, with 100 percent financing and flexible qualifying standards. The company is consistently recognized for its impact in the communities it serves, commitment to customer service, strength in regulatory compliance and workplace culture.
Share This Story, Choose Your Platform!