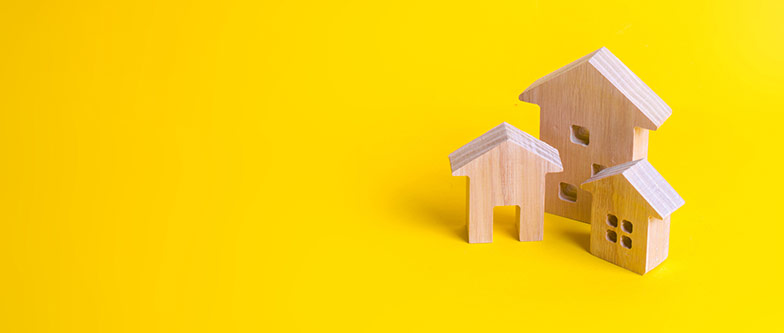 Michael Ferreira Returns to Guild Mortgage As Northern California Regional Vice President
Ferreira will Lead Sales Operations for More Than 40 Branches; Previously Served as a District Manager from 2013-2017
SAN DIEGO – Guild Mortgage, one of the largest and most experienced independent mortgage lenders in the U.S., has selected Michael Ferreira as its new regional vice president in Northern California.
Ferreira returns to Guild after serving as a district manager with the company from 2013-2017. In his new role, he will support sales and business development throughout Northern California, an area that includes 41 branches in 13 counties. He is based in Roseville, Calif. and reports to Theresa Cherry, senior vice president, partner and manager of Guild's California/Hawaii region.
"Although he built a successful career as a top producer, Michael has found his true passion in mentoring others and growing high performing teams," Cherry said. "In leading our sales organization in Northern California, he will enable our teams to work with greater autonomy, close more loans and help get more people into homes. Michael is a strong, dynamic leader and we're very pleased to welcome him back to Guild."
Ferreira was most recently with Movement Mortgage, where he was regional sales director for Northern California for the last three years. He was a branch manager at Wells Fargo for four years before accepting the previous position with Guild in 2013. He has also held producing branch manager positions at Paramount Equity, Countrywide and Washington Mutual during his 25-year career in mortgage banking.
As district manager for Guild, Ferreira managed more than 100 employees, 10 managers and offices in Chico, Elk Grove, Eureka, Folsom, Fresno, Grass Valley, Modesto, Natomas, Redding, Roseville, Sacramento, South Lake Tahoe, Turlock and Visalia.
"Guild's history of serving customers in California dates back to the company's earliest days as a single office in San Diego," Ferreira said. "While the state's diverse population and expansive economy have changed drastically over the past 60 years, Guild has remained a model of strength and stability. The company is committed to leading the industry forward, developing lasting relationships and providing personalized mortgage options for its customers. I'm proud to be back at Guild and look forward to helping strengthen our position in Northern California."
Headquartered in San Diego, Guild Mortgage has nearly 4,000 employees with 222 retail branches in 30 states. The company reported records in total lending, refinances and servicing in 2019, including more than $1.97 billion in loan volume in Northern California.
A top-10 national lender by purchase loan volume, Guild specializes in developing innovative pilot programs and specialized products to help deliver the promise of home in every neighborhood and community it serves. Its loan professionals can serve the needs of any homebuyer, from helping first-time buyers achieve homeownership, often through government loan programs, to homebuyers looking to upgrade with a jumbo loan. Guild also specializes in helping active duty and retired military personnel to secure VA loans, with 100% financing and flexible qualifying standards. The company is consistently recognized for its impact in the communities it serves, commitment to customer service, strength in regulatory compliance and workplace culture.
Share This Story, Choose Your Platform!