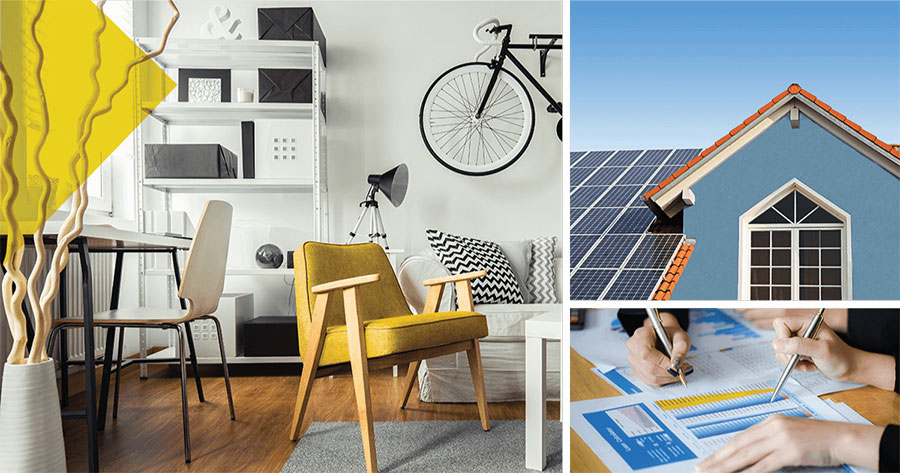 How to choose the best mortgage loan for you
The first question prospective homebuyers often ask us is, "What is the best mortgage loan for me?" The answer? It depends. The needs and expectations of all homebuyers are different. The ideal mortgage loan for you may not be the right fit for your friends, family or your next door neighbor.
For the best loan to fit your life, talk to an expert loan officer before you go home shopping. However, first, it helps to do some homework and learn the lingo on the types of mortgages available.
Mortgage 101: What type of mortgage is best for me?
Understanding what type of mortgage loan is best for you requires a deeper understanding of how to qualify for each loan type, along with the terms available.
Extra credit question
Ask yourself this bonus question to help guide your loan selection: What loan term is best for me? An essential step in determining what mortgage type to choose is to decide how long you want to repay the loan. When comparing term options, the Consumer Financial Protection Bureau explains, "In general, the longer your loan term, the more interest you will pay. Loans with shorter terms usually have lower interest costs but higher monthly payments than loans with longer terms."2
How to find the best mortgage for your situation
Now that you've done your homework, it's time to connect with an experienced residential loan officer in your community who will match you with the best loan for your financial situation and homebuying needs.
The above information is for educational purposes only. All information, loan programs & interest rates are subject to change without notice. All loans subject to underwriter approval. Terms and conditions apply.
Share this story, choose your platform!