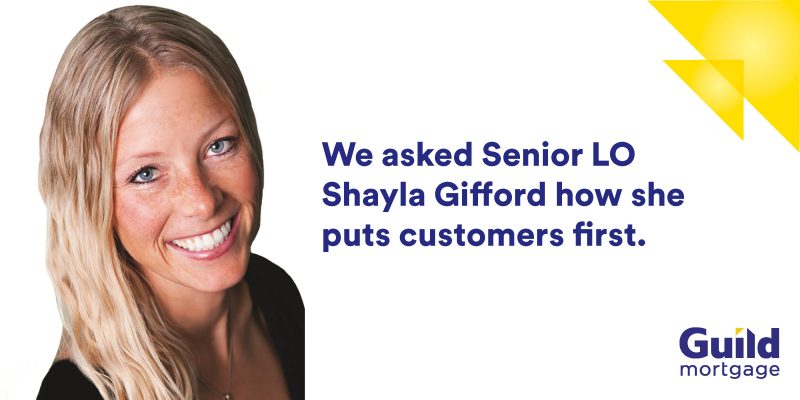 How Does Shayla Gifford Put Customers First?
We asked Senior Loan Officer Shayla Gifford how she ​puts customers first. Here's what she had to say! "Our customers are family. We concentrate on lending a helping hand to our customers so they may obtain the home of their dreams. We want to be their lender for life. Our promise is to communicate consistently, close smooth and close on time. We also strive to accommodate and arrange information in the community to serve our clients. Our team maintains a relationship with the best landscapers, cleaners and moving companies in town so that we may also refer the best service in our area. Every client is different in their own special way. We educate ourselves on our customers' financial goals so that we match them with the best loan program and monthly payment for their life style. Our mission is to provide the loan they need for the home they love! Additionally, our team attends every title signing appointment with a "Survival Moving Kit" for their first night in their new home. That way, they can celebrate with their families instead of running to the store to buy all the necessities they packed away. 30 days after funding, we again meet with our customers to deliver a Cutco gift and give our many thanks for their business. At the end of the day it is our team's goal to "WOW" our customers and keep them in the family!"
Share this story, choose your platform!