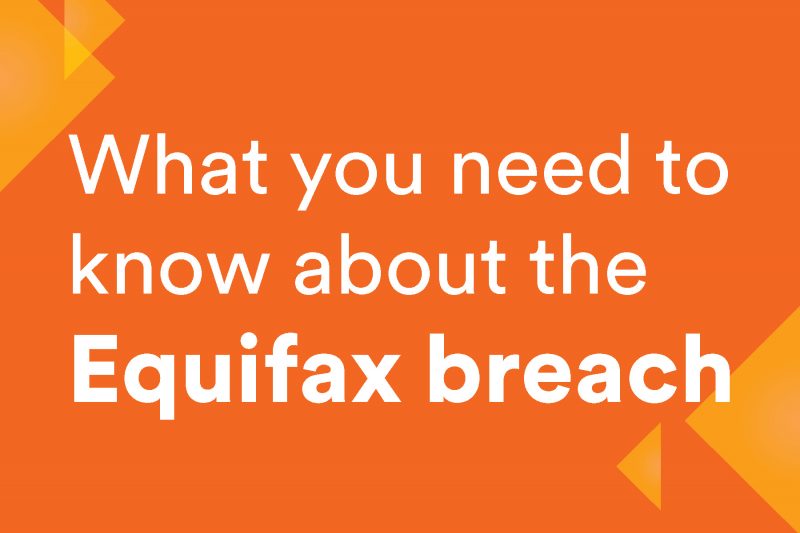 Equifax Data Security Breach
We understand the concern that many consumers are experiencing after last week's announcement from Equifax, Inc. regarding a cybersecurity incident. This breach potentially affects 143 million U.S. consumers whose sensitive personal information was exposed. With Equifax's announcement last Thursday, additional information will likely come in the following days. We are carefully monitoring this situation and are able to offer the following information to help you navigate through the details and give you a path for assistance.
Here are the facts from Equifax regarding the security breach:
Criminals exploited a U.S. website application vulnerability to gain access to certain files. Based on Equifax's internal investigation, the unauthorized access occurred from mid-May through July 2017. The information accessed primarily includes names, Social Security numbers, birth dates, street addresses, and, in some instances, potentially driver's license numbers. In addition, credit card numbers for approximately 209,000 consumers and dispute documents with personal identifying information for approximately 182,000 consumers were accessed. Equifax states they've found no evidence of unauthorized activity on any of Equifax's core consumer or commercial credit reporting databases. Equifax has also engaged a leading, independent cybersecurity firm to conduct an additional assessment and provide recommendations on steps that can be taken to help prevent this type of incident from happening again.
What Equifax is doing to assist consumers
Equifax has established a dedicated website, equifaxsecurity2017.com, to help consumers determine if their information has been impacted and to sign up for credit file monitoring and identity theft protection, which Equifax is offering complimentary for one year.
The offering, called TrustedID Premier, includes 3-Bureau credit monitoring of Equifax, Experian and TransUnion credit reports; copies of Equifax credit reports; the ability to lock and unlock Equifax credit reports; identity theft insurance; and internet scanning for Social Security numbers.
There have been reports that consumers who enroll in Equifax's free credit monitoring and identity theft protection products may waive or limit their rights to legal action against Equifax associated with this breach. Equifax has published a clarification, which is found under the "FAQ for Consumers" tab on their frequently asked questions The company clarified that enrolling in the free credit monitoring and identity theft protection will not prohibit consumers from taking legal action. They also confirmed that they have removed the language from the Terms of Use of their www.equifaxsecurity2017.com website. The FAQ site also addresses many other questions that consumers may find to be helpful.
Equifax has established a dedicated call center at 866-447-7559 to assist consumers. The call center is open every day (including weekends) from 7:00 a.m. – 1:00 a.m. Eastern Time.
Equifax has stated that they take identity theft very seriously and, as they try to address this breach, you may be required to provide additional information such as more digits of your Social Security Number to their service. Equifax has advised that this is to aid them in identifying you, not to provide more information that exposes the consumer.
Government Agencies:
The Consumer Finance Protection Bureau (CFPB) and the Federal Trade Commission (FTC) are federal agencies that protect consumers from unfair, deceptive or fraudulent practices. Following Equifax's announcement last week, the CFPB and the FTC added links to their websites to assist consumers with steps they can take to protect themselves after a data breach.
Consumer Finance Protection Bureau:
Learn more about what you can do if you're concerned about identity theft.
Federal Trade Commission:
https://www.consumer.ftc.gov/blog/2017/09/equifax-data-breach-what-do?utm_source=slider
Credit Reporting Agencies:
In addition to Equifax, Experian and TransUnion are nationwide consumer credit reporting agencies you may wish to consider contacting regarding additional options to protect your personal information.
It's important to be informed during situations such as this. We recommend that you review this information as well as information from other reputable sources and take the necessary steps to protect yourself against the potential threats that may occur as a result of this incident.
Share this story, choose your platform!