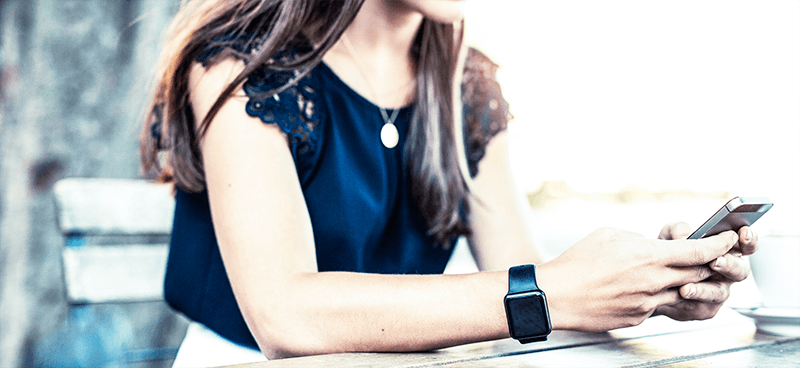 Guild Mortgage Launches Guild-to-Go Mobile App to Enhance Collaboration with Real Estate Community
New Tool Allows Direct Connection with Guild Loan Officers; Agents Can Refer Clients and Track Status of Loans from Any Mobile Device
SAN DIEGO – Guild Mortgage, one of the largest independent mortgage lenders in the U.S., has launched Guild-to-Go, a mobile application designed to offer real estate agents more transparency and efficiency throughout the loan process and empower them to better serve homebuyers. With Guild-to-Go, the company's real estate partners can connect directly with their preferred Guild loan officer from any mobile device or select a loan officer by location through the app's built-in map feature. Once registered, agents can refer their clients to Guild to start the loan application and pre-approval process with a few simple clicks.
Guild-to-Go generates customized, on-demand pre-approval letters that can be shared instantly with clients, eliminating back and forth in the pre-approval process and allowing agents to submit offers faster for their buyers. Agents also can track the status of their customers' files throughout the loan process with real-time updates and status notifications from application to close.
"We're always looking for innovative ways to provide value to our strategic partners," said Mary Ann McGarry, president and CEO of Guild Mortgage. "Guild-to-Go represents the next phase of a more personalized loan experience, while allowing our loan officers to work more efficiently and collaboratively with the real estate community. We're confident this platform will provide a memorable experience for our real estate agents and help them provide better service to their customers directly from the field."
Guild-to-Go is integrated with Guild 360, the company's proprietary sales, marketing and customer relationship management platform powered by Salesforce. When an agent refers a client to Guild through the app, it automatically appears in Guild 360 and the loan officer is notified. Loan officers receive tasks on their dashboard and notifications from agents when a pre-approval letter is generated or needs to be updated.
Gabe Minton, executive vice president and chief information officer, said Guild's technology, sales and development teams worked to create a mobile app that would be a competitive differentiator in the industry.
"The mortgage industry is continuing to explore what digital means in the lending process and how new tools can increase productivity," he said. "Guild-to-Go has many valuable features, such as the ability to request pre-approval letters directly from the app, that we believe will be significant in offering a more efficient lending process for our real estate partners. If we can make their lives a little easier, then we have succeeded."
Guild-to-Go is part of Guild Mortgage's broader suite of digital and e-services. Last year, the company announced a secure, hybrid eClose solution, which gives customers the option to review and sign loan documents electronically. Guild also offers MyMortgage, a digital mortgage portal that allows customers to upload documents and manage their checklists from any mobile device. MyMortgage uses Day 1 Certainty from Fannie Mae for instant verification of income, assets and employment.
Guild-to-Go is available for download on the App Store and Google Play.
A top-10 national lender by purchase loan volume, Guild specializes in developing unique pilot programs and niche products to help deliver the promise of home in every neighborhood and community it serves. Its loan professionals can serve the needs of any homebuyer, from helping first-time buyers achieve homeownership, often through government loan programs, to homebuyers looking to upgrade with a jumbo loan. Guild also specializes in helping active duty and retired military personnel to secure VA loans, with 100 percent financing and flexible qualifying standards. The company is consistently recognized for its impact in the communities it serves, commitment to customer service, strength in regulatory compliance and workplace culture.
Share This Story, Choose Your Platform!