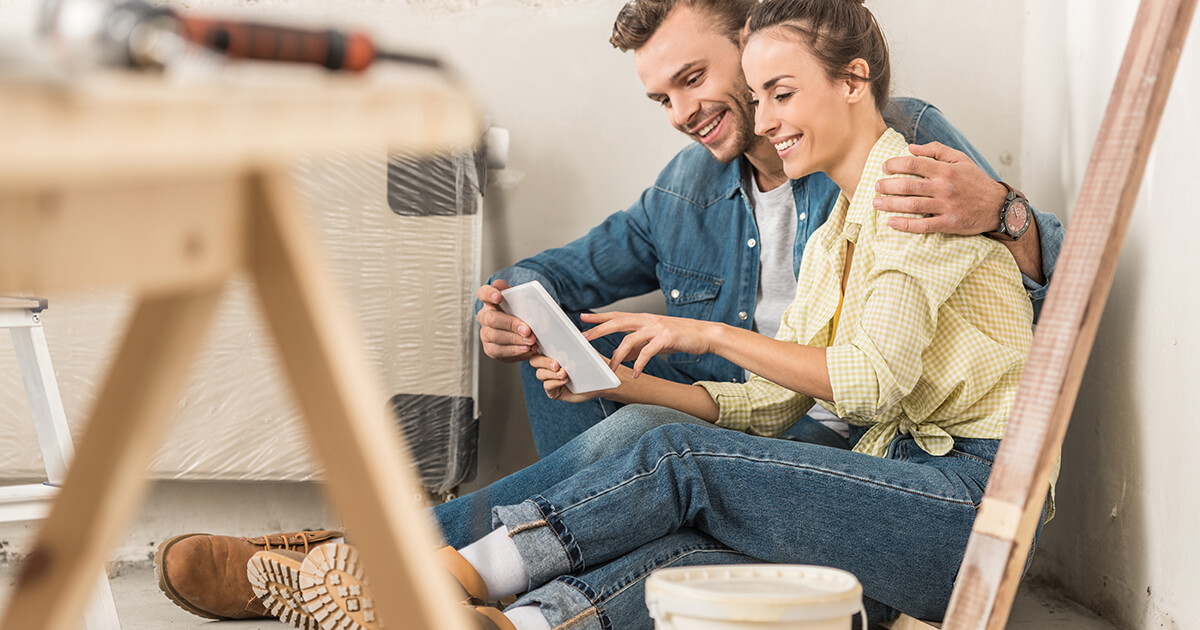 When is the best time to renovate your house?
Finding the perfect home can be difficult. Even if you are lucky enough to find the home that best suits you and your family, chances are you still have a long list of future home improvements. You may know that it's important to consider renovation plans before making an offer on a new home. Did you also know it's equally important to research the best time to schedule renovations to your home? Check out our suggestions for the ideal times for renovations, including what tasks are best to tackle before and after your moving truck arrives.
Wh

at is the

 

B

est

 

T

ime to

 

R

enovate

 

Y

our

 

H

ome

?
When it's hottest in the summer, contractors are busy servicing air conditioners, installing ceiling fans and building swimming pools. What many homeowners may not realize is that they're more likely to get better service and better prices for these projects during a contractor's slow season. Be prepared to plan your home renovations months in advance so you can choose the best time of year to renovate for each specific project.
Spring: When the weather starts to warm up it's a great time to replace windows. First, you'll avoid letting in winter's chilly drafts. Second, according to the home improvement site Modernize, caulk adheres better in warmer weather. If you caulk your windows in cold weather the caulk might crack. In hot weather, it won't cure properly.
Summer: Furnaces aren't often thought about before the colder late fall weather, so summer is best to get your furnace serviced or replaced. This is also the time to head to the air-conditioned indoors for a bathroom remodeling. Since living with a renovation (and without a bathroom) can be difficult, try to plan the bulk of the work when you and your family are on summer vacation.
Fall: Autumn is best for an in-ground pool installation. Prices are the lowest of the year and September and October are good months for landscaping around the pool. Fall is also an excellent time for servicing or installing air conditioners. Lastly, if you're looking to save money on electricity when the needle starts to climb, think about going solar long before summer arrives.
Winter: A home addition can be costly and inconvenient, so this is a project you want to plan at the right time so that it goes as smoothly as possible. Angie's List recommends planning January through March. "Frozen ground and dry air are better for digging foundations and pouring concrete footers than muddy ground and humidity."
Should you wait before you renovate?
There are benefits to waiting before making major renovations to your house. According to Zillow, "until you're actually living there, it's difficult to know exactly how you'll use the house, what will work for you and what won't. Ultimately, it's this day-to-day experience that will inform your home improvement decisions, instead of early notions of how you want your everyday experience to be."
However, if you're looking to finance a fixer-upper, there is one big advantage to beginning construction within 30 days of closing. If you qualify for a renovation loan, you can simplify the home finance process and reduce added stress with one application and one mortgage payment. Even better, you'll spread out the costs by paying for renovations over the life of your loan instead of all at once. In some cases, there is no limit to the types of renovations you can undertake.
Three home improvements to make before move-in
If you decide to hold off on significant construction projects, these three improvements are easier and less expensive to accomplish before move-in.
1

.

Flooring –

If your new home's flooring shows a lot of wear and tear, a bad odor from previous pets or is out of date, moving.com recommends replacing it right away. "You're always going to be able to keep costs lower if you schedule the installation to take place prior to move in day when the flooring company doesn't have to take on the added task of moving all of your furniture."

2

.

Painting –

Similar to flooring, it's much easier to paint without having to move furniture. "Safeguard your savings and your furniture by getting the interior rooms painted when the house is empty, and simplify the task even further by painting before you have new floors installed." As a bonus, you'll avoid paint fumes too.

3

.

Closet shelving and organization –

Avoid living out of boxes by installing DIY or professional closet fixtures. Good Housekeeping advises installing drawers, shelves, and hanging rods so you can unpack and organize your stuff at once as soon as your things arrive at your new home.
Renovate on your schedule
As you determine your home improvement project list and calendar, remember that the ideal time for renovations is when you're ready! Whether the best time to renovate your house is now or later, we're here to guide you through the process so you can be confident in your decisions every step of the way.
The above information is for educational purposes only. All information, loan programs and interest rates are subject to change without notice. All loans subject to underwriter approval. Terms and conditions apply.
Share this story, choose your platform!