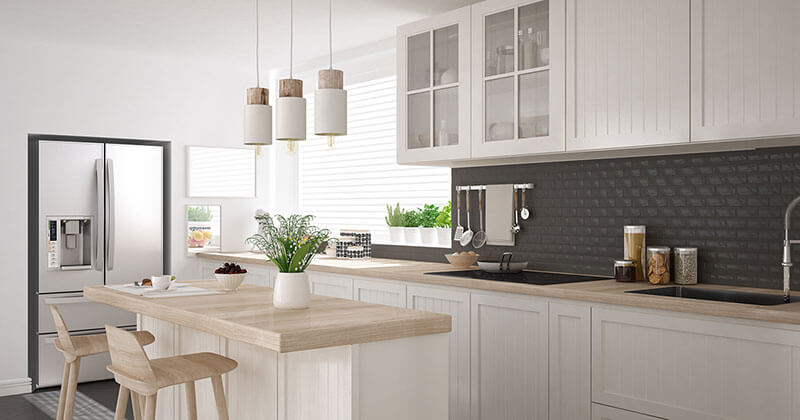 How to qualify for a renovation loan
Are you thinking about buying a fixer-upper, or looking to renovate your current home? A home renovation loan is a great finance option for new homebuyers and homeowners dreaming of remodeling. Whether you plan to build a second story, install a swimming pool or repaint, renovation loans can be used for a variety of purposes.
If you've considered a renovation loan to buy or refinance a home it's essential to understand how to qualify, the eligibility requirements and repair guidelines.
Getting started
To get started you will need to provide the following to your loan officer:
Information about your income, assets, liabilities and any owned real estate
Written consent for your lender to pull a copy of your credit report
A cost breakdown and documentation for your desired renovation. Your mortgage lender will appraise the home as if the renovation work has already been completed, giving them the after-renovated value. A refinance renovation loan uses the after-renovated value to allow you to tap into future equity now.
Eligibility requirements for renovation loans
After you've provided the necessary information to your loan officer, he or she will guide you on the best loan option for your needs and financial situation. There are three options available, each with unique eligibility requirements:
Conventional renovation: This loan offers the most flexibility for renovations including "luxury improvements" like swimming pools or home theatres with as little as a 3 percent down payment.
FHA 203(k): the balance describes eligibility for these renovation loans offered by the government as follows, "Owner/occupants can use FHA 203k, but not investors. The program is designed for one to four unit properties, but condo and townhome owners can use the program for interior projects. You don't need perfect credit–because the FHA protects lenders in case you default, it's easier to qualify. You still need sufficient income to cover the payments. You must borrow at least $5,000, and there are maximum limits set by the FHA that vary by location." Pay as little as 3.5 percent as a down payment.
FHA 203(k) Limited: The U.S. Department of Housing and Urban Development lists the borrowers eligible for this type of loan as individuals, local government agencies and HUD-approved nonprofits. The same properties are eligible as the FHA 203(k). According to the balance, "The Limited 203K loan allows for simple repairs that can be easily estimated and completed. Many are considered light cosmetic repairs, but some will require hiring a licensed contractor if it falls out of the borrower's area of expertise. Borrowers must occupy the property, and it cannot be vacant for more than 15 days. Minimum down payment as low as 3.5 percent.
Repair guidelines
Part of the process of planning for a renovation loan is ensuring you have selected a licensed general contractor. Also, you must meet the following repair guidelines:
Work must begin within 30 days of closing, cannot stop for more than 30 consecutive calendar days and must be completed within six months
Regular updates on the progress of the work are required every 30 days
Share this story, choose your platform!