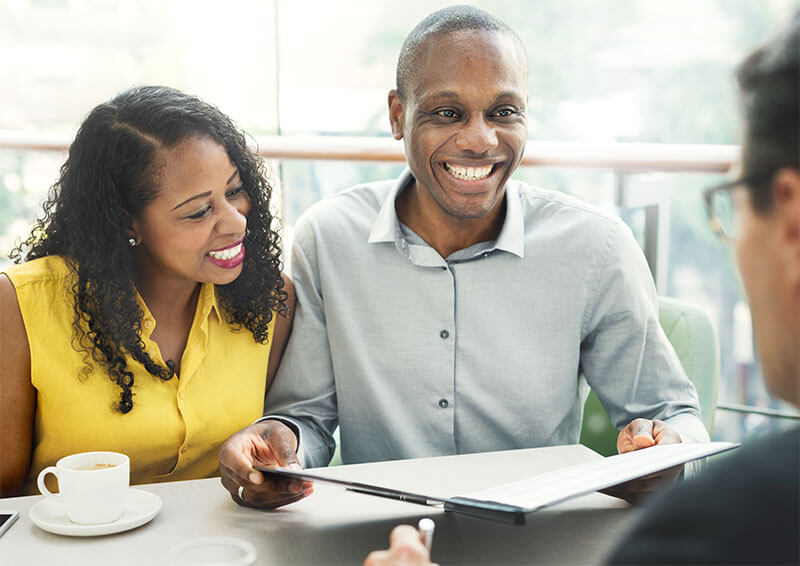 Buying a home with no down payment: Is it right for you?
While some financial experts recommend a down payment of up to twenty percent, whether you can afford a home is not only measured by the size of how much you put down. "The real measure of whether a borrower can afford a particular home," states real estate brokerage website Redfin, "comes down to the monthly mortgage payment and whether the borrower's income is adequate to meet this and other living expenses comfortably." In fact, according to data from the National Association of Realtors, over half of home buyers make down payments of less than six percent and some even find a way to buy a home with no down payment. The advantage of a larger down payment is the potential for lower borrowing costs, which may mean a smaller monthly payment. Depending on your situation, there may be pros to buying a house with little or no down payment as well. For example, once you make a down payment, you can only access that money via a home loan refinance or the sale of your home, which both take time.  With little or no money down, you avoid the risk of depleting your savings which might be needed for repairs and maintenance. Some lenders even require homeowners to have savings left after they buy. In addition, you  can stop renting and start enjoying the benefits of owning your own home right now. Customize a home to fit your style, start building home equity and take advantage of potential tax benefits.*
How to buy a home with little or no down payment
If you meet the eligibility requirements and are looking for a low or no down payment mortgage option, one of these three government-insured loan programs may be right for you:
Department of Veterans Affairs (VA) loan A VA loan is created specifically for eligible military veterans, service members and their spouses. It offers attractive interest rates and the ability to borrow up to 100% of the home's value.
United States Department of Agriculture (USDA) loan Also known as the USDA Rural Development Guaranteed Housing Loan Program, this program is offered to rural property owners with a low-to-moderate income for their area.
Mortgage down payment assistance (DPA) programs
Widely available down payment assistance (DPA) programs are designed for homebuyers who can afford monthly mortgage payments but don't have enough money for a down payment. They are available county-by-county to offer first-time homebuyers relief from the costs of purchasing a home. This assistance is provided in the form of a loan or grant–secured as a lien against the property–and is often forgiven over time. Eligibility for a mortgage with no down payment is most commonly based on income. However, that can vary depending on the property location. First-time homebuyers and individuals with incomes below area median levels can increase their buying power with a DPA program.
Start your homebuying process today
Since we started helping people into homes, Guild has been an advocate for affordable lending programs. We work with housing finance agencies and county programs across the nation to offer mortgage loans with down payment assistance programs that help you become a homeowner. Start your homebuying process today by determining the annual income you'll need to buy a house with the Guild affordability calculator.
*Please see a tax advisor for more information.
The above information is for educational purposes only. All information, loan programs and interest rates are subject to change without notice. All loans subject to underwriter approval. Terms and conditions apply.
Share this story, choose your platform!