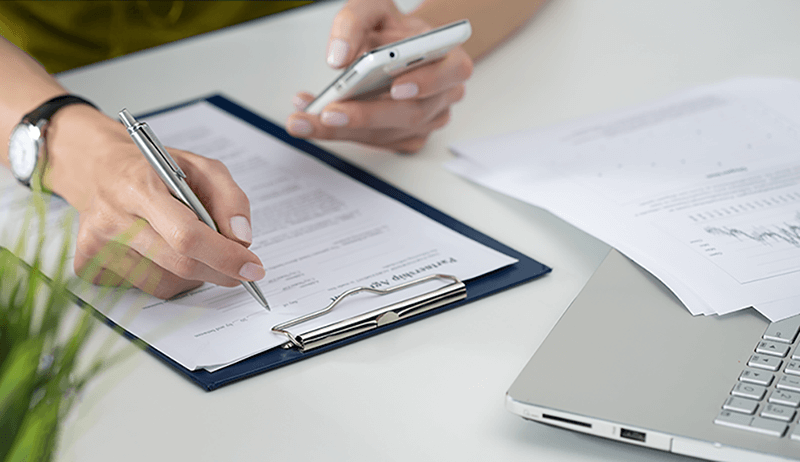 10 tips on how to get a mortgage with low credit
If you're in the market for a new home and have a low credit score, you might be worried about getting a loan. While it is true that the higher your credit score, the more likely you'll be approved for a loan, homeownership is still possible. You can qualify for a mortgage loan if your credit score is low. Buying a house with poor credit can go a lot smoother if you start with a plan and are willing to do some extra work. Here are ten tips to better prepare for the mortgage process if you have a poor credit history.
Tips for getting a mortgage with low credit
1

.

Find out your credit score

Mortgage lenders will check your credit score when you start the pre-qualification process for a home loan. You should know what your credit score is before applying, even if you think poor credit loans are out of reach. You can get a free report once per year from each credit bureau.

2

.

Check your credit report for errors

From identity theft to clerical errors in reporting, mistakes on your credit report can cost you. Before applying for a loan, review your report to look for names, accounts or addresses you don't recognize or inaccuracies.1 If you find information that you believe is incorrect, annualcreditreport.com recommends that you "contact the business that issued the account or the credit reporting company that issued the report."2 Find more resources for disputing errors on credit reports from the Federal Trade Commission.

3

.

Determine your debt-to-income (DTI) ratio

In addition to your credit score and credit history, your debt-to-income ratio plays a significant role in your ability to secure a home loan. To calculate your DTI, add up all of your monthly debt payments and divide them by your monthly income before taxes. Recently, both Fannie Mae and Freddie Mac announced that they would allow DTI limits of up to 50% for conforming loans.

4

.

Be flexible when house hunting

Do you have your heart set on a particular neighborhood or number of bedrooms? You may need to revisit your new home "must-haves." Aim for a lower-cost starter home, and your chances for loan approval may increase because your loan amount will be lower, recommends news and investment site The Street.3 The odds of finding a mortgage with no down payment will be greater in a less expensive starter home.

5

.

Save for higher down payment

"The smaller your down payment, all other factors being equal, the lower your chances of mortgage approval," advises The Mortgage Reports.4 This is because you won't have to borrow as much. However, there are affordable lending options for first-time homebuyers and down payment assistance programs designed for homebuyers who can afford monthly mortgage payments but don't have enough money saved for a 20% down payment.

6

.

Prepare to pay mortgage insurance

Private mortgage insurance, or PMI, is an extra layer of protection for the lender required with some loans. If you are unable to save for a higher down payment of 20%, be prepared to pay PMI, especially on low credit mortgages.

7

.

Accept a higher interest rate

If your credit score is less than ideal, lenders see you as a higher risk. It's not uncommon to expect to pay an interest rate that's higher than someone with an excellent credit score.5

8

.

Find ways to upgrade your credit score

The good news is that you can take action to build a stronger credit score over time. The Consumer Financial Protection Bureau advises that you make your payments on time, every time.6 While Experian counsels borrowers to pay off debt and keep balances low on credit cards.7

9

.

Decide how to apply

If it's your spouse with the poor credit, consider your options of applying either individually as a single applicant or together as joint applicants. According to Experian, "Lenders don't just average out your two credit scores or go with the highest one when evaluating your creditworthiness as a pair—they pay the most attention to the lowest credit score. If your credit is great but your spouse's isn't, a joint mortgage application could be denied."8

10

.

Educate yourself on affordable lending programs for low credit mortgages

These affordable lending programs make homebuying more affordable and offer a variety of benefits for borrowers who qualify.

Since FHA loanswere designed for low-to-moderate income borrowers, they offer options to borrowers with lower minimum down payments and credit scores as low as 580
USDA loans are available to eligible homebuyers with low-to-average income for their area with credit scores as low as 600
With no down payment, low credit score and flexible income requirements, qualifying for a VA loan can also be easier than other mortgage financing programs for eligible homebuyers
The Fannie Mae HomeReady® mortgage and Freddie Mac Home Possible® mortgage offer first-time and repeat homebuyers a down payment option as low as 3% of the purchase price with conventional financing
Regardless of your credit history, an experienced mortgage professional will guide you on the steps to take to improve your score and make an informed decision about choosing the best lending option available. Find your nearest Guild Mortgage branch office.
The above information is for educational purposes only. All information, loan programs & interest rates are subject to change without notice. All loans subject to underwriter approval. Terms and conditions apply.
Share this story, choose your platform!