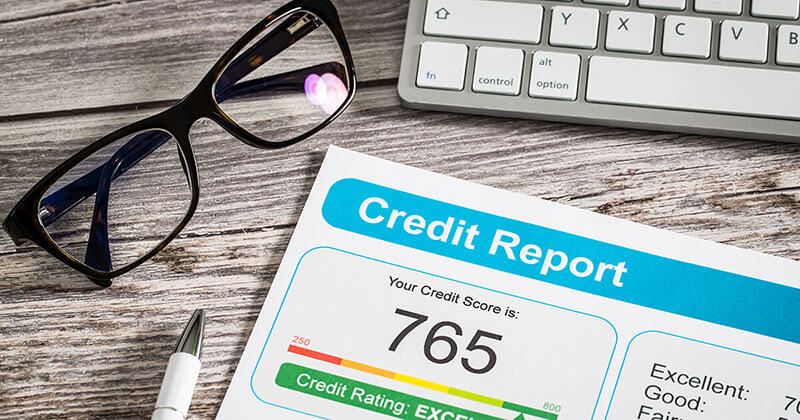 How does my credit score affect my ability to buy a home?
If you're thinking of becoming a homeowner, there's more to consider than where you want to live and how many bedrooms you'll need. Understanding your credit score and taking steps to improve it are essential steps in the homebuying process. You may have heard that if you need a home loan, you need good credit to get a mortgage. Have you wondered what "good credit" means and how good credit scores affect the types of mortgages you may qualify for? We're here with the answers to the five most commonly asked questions about credit scores for mortgages and how they affect your ability to get a home loan.
1

.

What is a credit score?

Your credit score is calculated based on the information in your credit report. Credit scores range from 300 to 850. You have multiple credit scores; one from each three major credit reporting agencies, Experian, TransUnion and Equifax.

2

.

How is my credit score determined?

Your score is compiled by analyzing several factors, including the following:

Length of credit history—the longer you've had credit, the better
Payment history—if you pay each month dependably, your credit score will rise to reflect it. If you've defaulted on an obligation, your credit score will drop.
Percent of credit used—the smaller the percentage you are using, the better. "Most experts agree that if 70 percent or more of your available credit is unused, your credit score should benefit." 1
Amount of debt—carrying too much debt hurts your credit score and your ability to get approved 2
New credit—have you recently opened several new accounts? This is a red flag of risk to lenders.
Types of credit—according to some experts, it's good to have a mix of credit account types such as revolving credit and installment loans
Settlements—if you've defaulted on a loan, filed for bankruptcy or foreclosure, or settled with a credit card company, these factors will lower your score

3

.

What does my credit score have to do with getting a home loan?

The higher your score, the less of a risk you pose to a lender when they use your credit score to qualify or pre-qualify you for a mortgage, and therefore the more likely they'll be to approve you for a loan. A high credit score may also qualify you for a lower interest rate and a larger loan amount. As the Consumer Financial Protection Bureau states, "your credit score, as well as the information on your credit report, are key ingredients in determining whether you'll be able to get a mortgage, and the rate you'll pay."3

4

.

What credit score do I need to buy a house and get a mortgage?

It's up to the lender to determine the type of mortgage you're eligible for depending on your credit score as well as other factors such as debts and savings.

5

.

Can my credit score change?

Your credit score reflects your credit history. Therefore, the power to change it is in your hands. Here are some guidelines that may help you build a stronger credit score over time:

Mistakes on your report can cost you. A free report is available once a year from each credit bureau. Fact-check your reports to ensure accuracy. Errors can reduce your score, so you'll want to correct those before you apply for a loan.
The Consumer Financial Protection Bureau advises that you make your payments on time, every time. "One way to make sure your payments are on time is to set up automatic payments, or set up electronic reminders. If you've missed payments, get current and stay current."4
Pay off debt and keep balances low on credit cards.5

If you still have questions about how your credit score could impact your qualification for a mortgage and the lowest rates available, your local loan officer can help you understand what your credit score means.
Share this story, choose your platform!