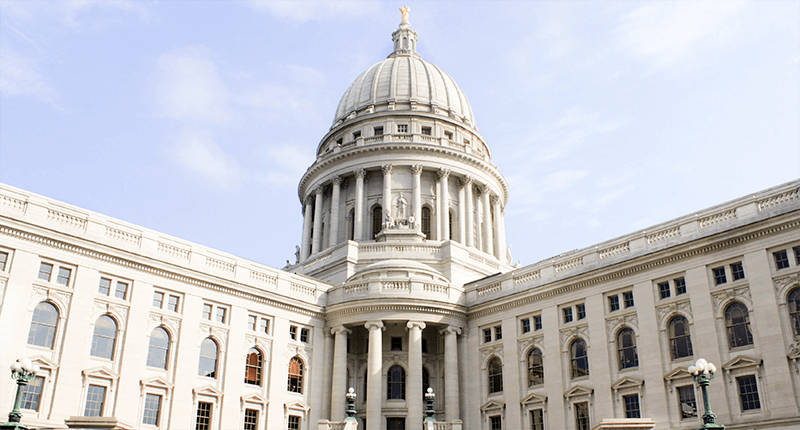 Guild Mortgage Continues Expansion in Midwest, Opens First Offices in Wisconsin
Branch Managers Dave Grauwels and Ryan Smith will Lead Newly Established Madison Branch; Sales Manager Josey Cabaj will Head Satellite Office in Baraboo
Madison, Wis. –  Guild Mortgage, one of the largest independent mortgage lenders in the U.S., has expanded in the Midwest with tw0 offices in Wisconsin. The company has opened a branch in Madison and a satellite office Baraboo, which are its first locations in the state.
Guild's Madison branch is led by branch managers Dave Grauwels (NMLS ID #287330) and Ryan Smith (NMLS ID #287314), who together have been serving the local community for almost 40 years. The Madison team includes loan officer Joseph Long (NMLS ID #288316). Sales manager Josey Cabaj (NMLS ID #370053) will work out of a new office in Baraboo.
The team joins Guild Mortgage after more than 10 years with Waterstone Mortgage Corporation.
"For many people, financing a home is the largest financial decision they will ever make and the process can be quite intimidating," Smith said. "Having served homebuyers in Dane County for more than 20 years, we know that our customers want a convenient, smooth process, but also a personal touch, where we take the time to review all of their loan options based on their individual situation.
"In joining Guild Mortgage, we will be able to offer more unique product options and enhanced technology to make the mortgage process more efficient. Guild's commitment to customer service and dedication to improving the mortgage experience is what separates them in the industry. We are pleased to bring that commitment to Madison."
The Madison branch is located at 17 Applegate Ct, Suite 100 in the Applegate Centre building, just off the intersection of Fish Hatchery Rd. and Greenway Cross. It is less than five miles from the Wisconsin State Capitol, the University of Wisconsin-Madison campus and shops, restaurants and museums on State Street.
"Madison is home to Wisconsin's largest public university, world-renowned hospitals, several large corporations and a growing tech sector that contribute to a strong housing market," Grauwels said. "We are honored to serve the homebuyers of this great community and look forward to sharing Guild's experience and expertise in assisting borrowers with all types of home loans for more than 50 years."
The Baraboo office is located at 524 Oak Street, Suite 8 on the Square downtown. It is within walking distance of numerous shops, restaurants and local attractions such as the AI Ringling Theatre, Concerts on the Square, the Downtown Farmer's Market and the Baraboo Children's Museum.
Headquartered in San Diego, Guild Mortgage has nearly 4,000 employees with 205 retail branches in 33 states. The company recently expanded in the Midwest when it acquired the assets of Cornerstone Mortgage, based in St. Louis, in early 2018. The move added 17 offices in Missouri, Illinois and Kansas. Additionally, Guild opened three branches in North Dakota in late 2017.
Guild Mortgage achieved records in purchase loan and servicing volumes in 2018, while reaching record overall loan volume of $16.52 billion for the year. Since 2010 (when loan volume was $4.08 billion), Guild has grown four-fold, expanding from its base in the West to the Southwest, Southeast, South and Midwest.
A top-10 national lender by purchase loan volume, Guild specializes in developing unique pilot programs and niche products to help deliver the promise of home in every neighborhood and community it serves. Its loan professionals can serve the needs of any homebuyer, from helping first-time buyers achieve homeownership, often through government loan programs, to homebuyers looking to upgrade with a jumbo loan. Guild also specializes in helping active duty and retired military personnel to secure VA loans, with 100 percent financing and flexible qualifying standards. The company is consistently recognized for its impact in the communities it serves, commitment to customer service, strength in regulatory compliance and workplace culture.
Share This Story, Choose Your Platform!