Your loan should fit your life
It's that simple. A mortgage properly tailored to your needs is an instrument that enables a whole new life. With hundreds of types of home loans to choose from for a wide variety of borrower situations, our experienced loan officers can help you find the one that works best for your family and lifestyle.
Guild Mortgage loan officers are by your side
Loan officers help you mind the details of the loan process so you can focus on what matters to you. From taking your initial application to closing your loan, they partner with other professionals like your real estate agent and title company. They'll answer questions on required documentation, go over mortgage loan fees with you and work with processors and underwriters while your loan is in process. With knowledge of house mortgage loans, down payment assistance programs, industry regulations, and state and federal mortgage rules, they're qualified to help you apply for the right loan for your unique circumstances and needs. Whether it's your first home, a move or a renovation, a Guild Mortgage loan officer will be by your side, listening to your goals and guiding you all the way. Your loan officer will:
Answer home financing questions as you search for a home
Find the loan to fit your life
Work with processing and underwriting teams to secure your loan
Connect with your real estate agent to keep everyone on the same page on the status of your loan
Help identify refinancing opportunities for your existing mortgage
What clients are saying about Guild Mortgage's loan officers
We're fortunate to have received thousands of positive comments about our home loan officers. Here's what just a few of our happy homeowners have to say: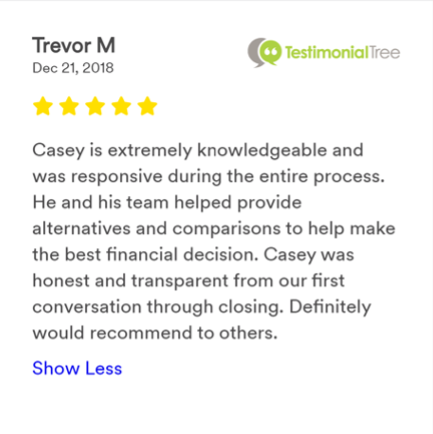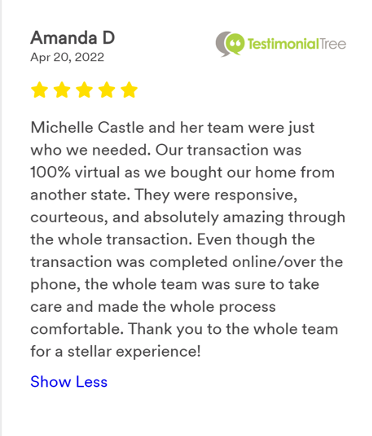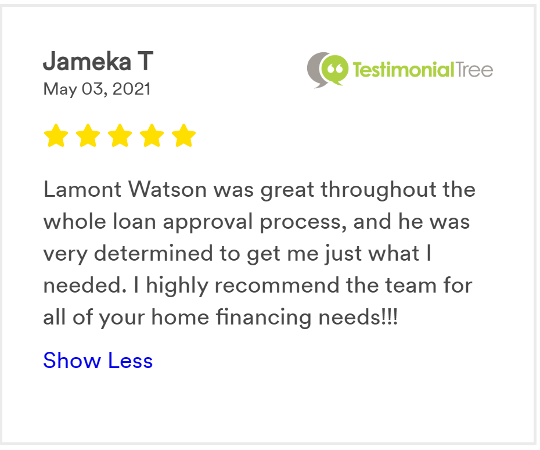 When should you find a home loan officer?
It's never too early to reach out to a loan officer about your homeownership or refinance goals.
Shopping for a home?

If you're in the early stages of your home search, a loan officer can help you get pre-approved. A pre-approval letter gives the seller proof that you can purchase their home, strengthening your offer.

Already made an offer?

It's time to connect with a loan officer so you can secure financing for your new home.

Thinking about refinancing?

A loan officer can help you crunch the numbers to see if you can benefit by refinancing.
Find the right home loan program for you
We offer hundreds of loan products to fit your unique situation and collaborate with many state housing programs that provide down payment assistance. In addition to our conventional, FHA, VA and USDA financing options for first-time homebuyers, military families and rural residents, we also offer reverse mortgage, jumbo and manufactured home loans. The right home loan for you may also be one of our many financing options found only at Guild Mortgage. It's never too early to reach out to a loan officer about your homeownership or refinance goals.
Bridge loans: Make an offer on a new home before completing the sale of your current home. Our short-term bridge loan gives you access to your current home's equity for the down payment to buy your next home. Bridge loans help you make a non-contingent offer so you can transition seamlessly.
CashPass: Compete with all-cash buyers in competitive markets using our CashPass option. Sellers get the same security as an all-cash offer, and you get the financing you need.
Energy-efficient programs: These special mortgage programs create an opportunity for you to bundle the usual upfront costs of certain energy-efficient upgrades or solar panels into your mortgage to spread these costs over the life of the loan.
GreenSmart Advantage powered by The Home Depot: Boost savings and bundle energy-efficient appliances into your loan. Save more on monthly utility payments and pick out all new appliances from The Home Depot.
StrongStart FHA and VA options: If you're purchasing a newly constructed home, StrongStart pays your monthly interest for the first three months of your home loan.
Renovation loans: Purchase a fixer-upper and remodel it all in one home loan. Our renovation loans fit almost every buyer and any property in any condition. Buy a home in the neighborhood you like and turn it into a home you love.
How to get started
Guild has branches from coast to coast ready to help you find the right loan for you. Home is more than just a house—it can be the starting point for a whole new life. We're here to help you make it happen. Here are the many ways to connect with us to take the next step:
The above information is for educational purposes only. All information, loan programs and interest rates are subject to change without notice. All loans subject to underwriter approval. Terms and conditions apply. Always consult an accountant or tax advisor for full eligibility requirements on tax deduction.
Share this story, choose your platform!