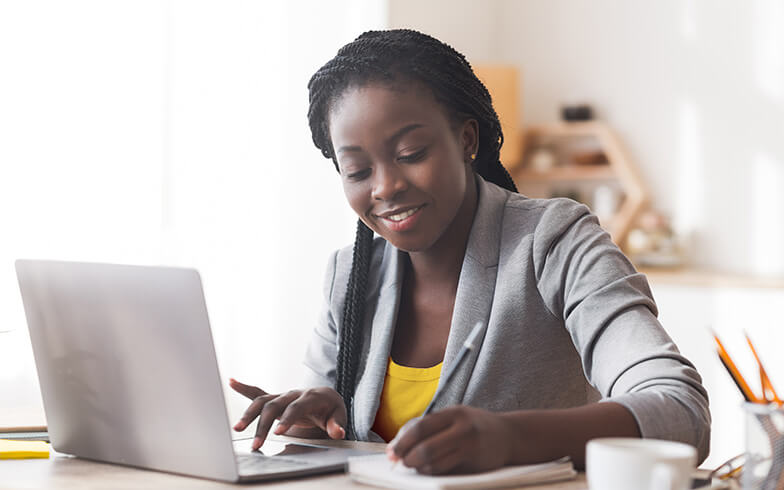 Resources and Tools for First-Time Homebuyers: 10 Considerations
When you're buying your first home, where do you go to find information, advice and tools to help guide you through the process? While there are plenty of resources for first time home buyers online, it can be difficult to sort through them all. We're here to help cut through the online clutter with the top ten resources for first-time homebuyers.
Use the following advice and tools for first-time homebuyers to improve your odds of making the right decisions in your home buying journey.
1

. Top seven reasons to buy vs. rent

Are you stuck in the rent vs. buy decision-making process? Start here to review the financial implications of homeownership as well as the less widely known advantages, such as creative freedom, predictability and social benefits. This is a great place to start if you're looking for the best resources for first-time home buyers.
<liclass="blog-inset-list-item list-item list-item-url" id="down-payment-assistance-programs">8. Down payment assistance programs
Down payment assistance (DPA) programs are available county-by-county to offer first-time homebuyers support with down payment and closing costs to purchase a home. They offer the benefit of increasing your buying power and are often provided in the form of a grant that does not have to be paid back. Read more about who qualifies for these beneficial programs.
9

. How to improve your offer with earnest money

Are you looking at a home in a competitive market or in danger of losing your bid to another buyer? Including an earnest money deposit can help your offer stand above the rest. If you've never heard of an earnest money deposit (EMD), or aren't sure how one works, here's everything you need to know.

10

. Be prepared for closing costs

Nobody likes to be caught off-guard, especially during a life-changing event like buying a new home. Read what to expect so that you leave plenty of room in your budget for these fees. We've even included a few ways you might be able to reduce these costs.

Now that you have reviewed these valuable resources for first-time homebuyers, let us help you navigate the process of buying a home and securing a loan. We offer advice on hundreds of loan products for a wide array of borrower situations. Connect with an experienced loan officer today.
The above information is for educational purposes only. All information, loan programs and interest rates are subject to change without notice. All loans subject to underwriter approval. Terms and conditions apply.
Share this story, choose your platform!